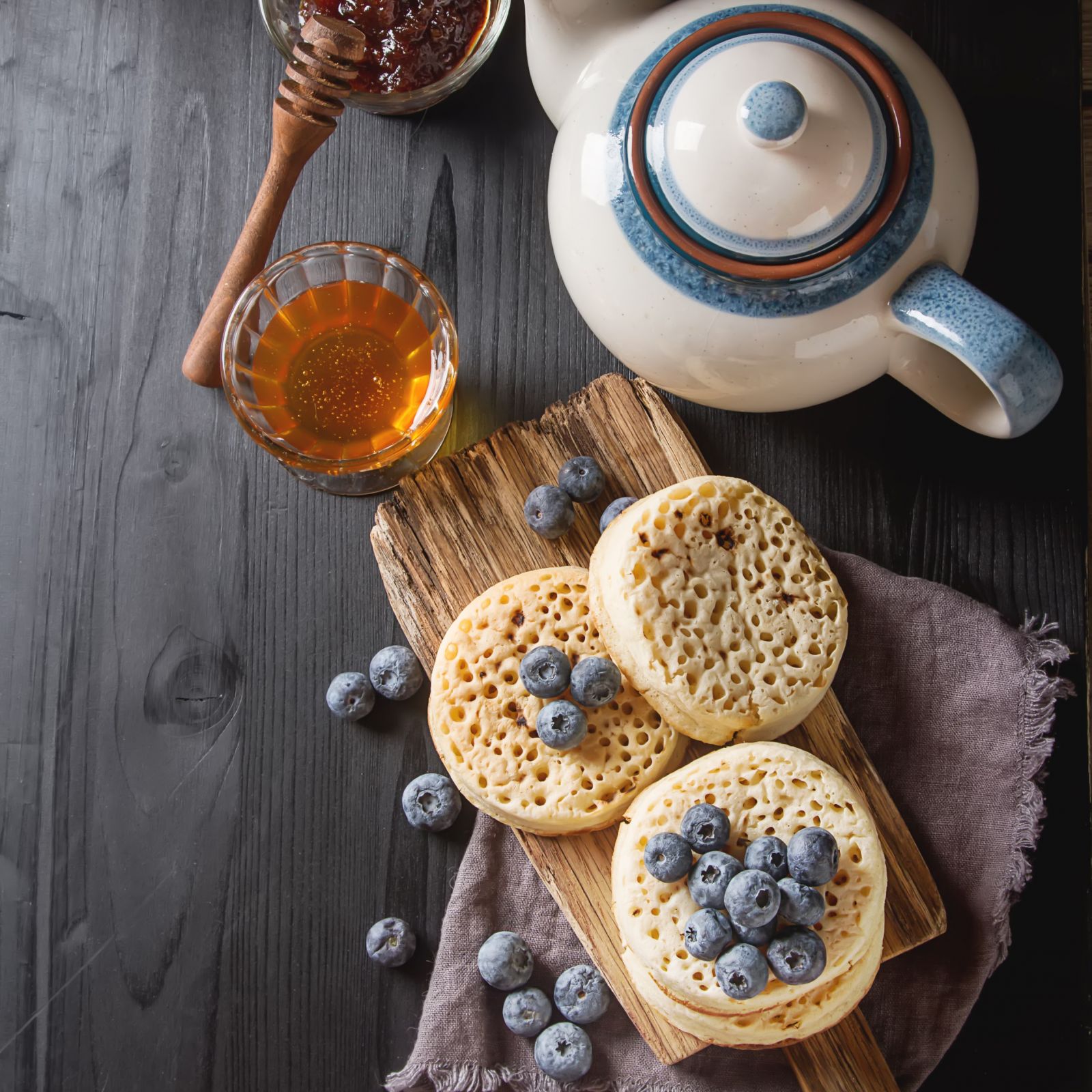 Homemade Crumpets
Fluffy and light crumpets are the ideal way to start the day.
How long will it take?
40 minutes
What's the serving size?
Serves 4
---
What do I need?
250ml milk
200g plain flour
1 tsp dried yeast
1 tsp golden caster sugar
2 tbsp vegetable oil, plus extra for greasing
How do I make it?
Heat the milk gently in a small pan until it starts to bubble around the edges, then leave it to cool until it is tepid.
Put the flour, yeast, sugar and ½ tsp fine salt in a large bowl, and gradually mix in the cooled milk to make a smooth, loose batter.
Cover and leave to rise in a warm place for 60 to 90 minutes or until doubled in size and very bubbly.
When the batter has risen, heat the grill to high.
Lightly grease the insides of 4 x 9cm metal cooks' rings with oil. Heat a large non-stick frying pan over a low-medium heat, add 1 tbsp oil and put the rings in the pan.
Spoon the batter into the rings until they are half full. Let the crumpets cook slowly for about 10 mins or until the mixture has set and the bubbles on top have all popped. Lift the rings away carefully. If your pan has a heatproof handle, grill the crumpets in the pan for 7-10 mins or until the tops are golden brown. If not, transfer to a baking sheet and grill them on that instead.
These can be made up to a day ahead or frozen for later use.
---
Share this recipe
---
More recipes like this