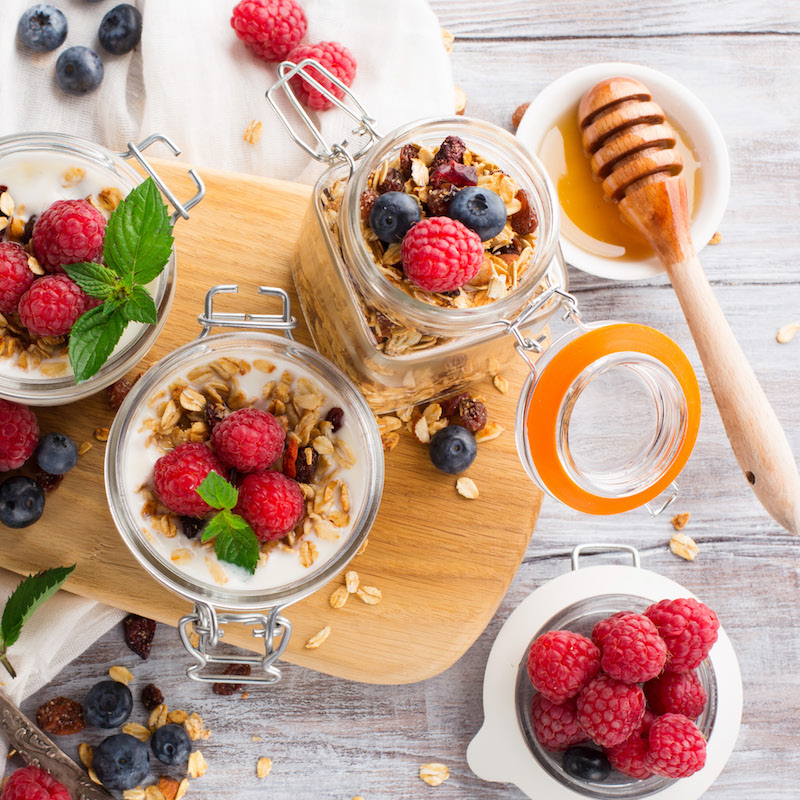 Fruity breakfast jars
You'll bound out of bed for this breakfast
How long will it take?
10 minutes
What's the serving size?
3 minutes cooking
---
What do I need?
1 cup coconut water
Zest and juice 1 lime
2 tablespoons coconut sugar
1 cup Greek yogurt
½ teaspoon vanilla bean paste
1 tablespoon honey
4 plums
4 apricots
4 peaches
1 nectarine
A handful of your favourite berries – raspberries, strawberries or blueberries (or all three)
1 cup toasted muesli
Mint leaves to serve
How do I make it?
Place coconut water in a small saucepan with lime juice and coconut sugar. Bring to the boil and boil for 2-3 mins until slightly thickened. Allow to cool, stir in zest.
Place yogurt, vanilla and honey in a small bowl and mix well to combine.
Roughly cut fruit and divide muesli and fruit between glasses or bowls. Pour syrup over the fruit and top with yogurt. Garnish with mint leaves.
---
Share this recipe
---
More recipes like this