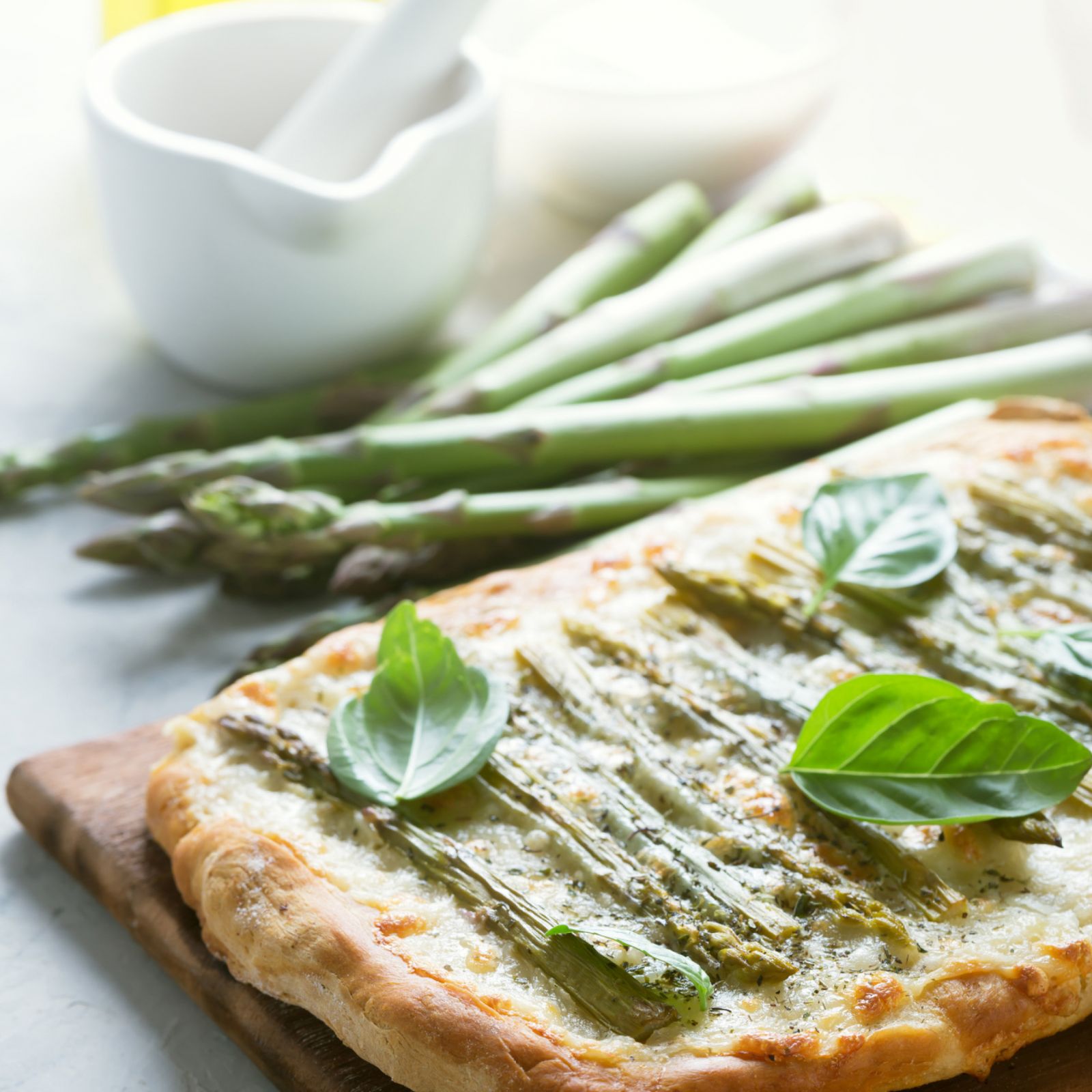 Vegan Asparagus Tart
This tart is made with vegan puff pastry, fresh asparagus and the utterly delightful Tasmanian made Arista vegan cheese. Arista are plant based cheeses that ensure those who are dairy free need no longer miss out on the pleasure of eating cheese.
How long will it take?
30 minutes
What's the serving size?
Serves 8
---
What do I need?
1 sheet vegan puff pastry
30 stalks of asparagus
½ cup Arista kunanyi cheese
2 cloves garlic, minced
1 tbsp olive oil
Salt and pepper
2 tbsp lemon juice
How do I make it?
Preheat oven to 200C.
Line a baking tray with baking paper and place puff pastry on the tray. Using a knife, gently score a border about 2.5cm from the edge of the pastry on all sides.
Using a fork, prick the pastry on the bottom, leaving the border untouched.
Snap the woody ends from the asparagus and discard.
Microwave or steam the asparagus until it is slightly tender.
Spread the cheese evenly over the base of the puff pastry and then top with asparagus.
Brush both asparagus and the border of the pastry with olive oil and then top with minced garlic, freshly squeezed lemon juice, salt and pepper.
Bake for 15 to 20 minutes, or until the border is golden brown.
Allow to cool for 10 minutes before serving.
---
Share this recipe
---
More recipes like this