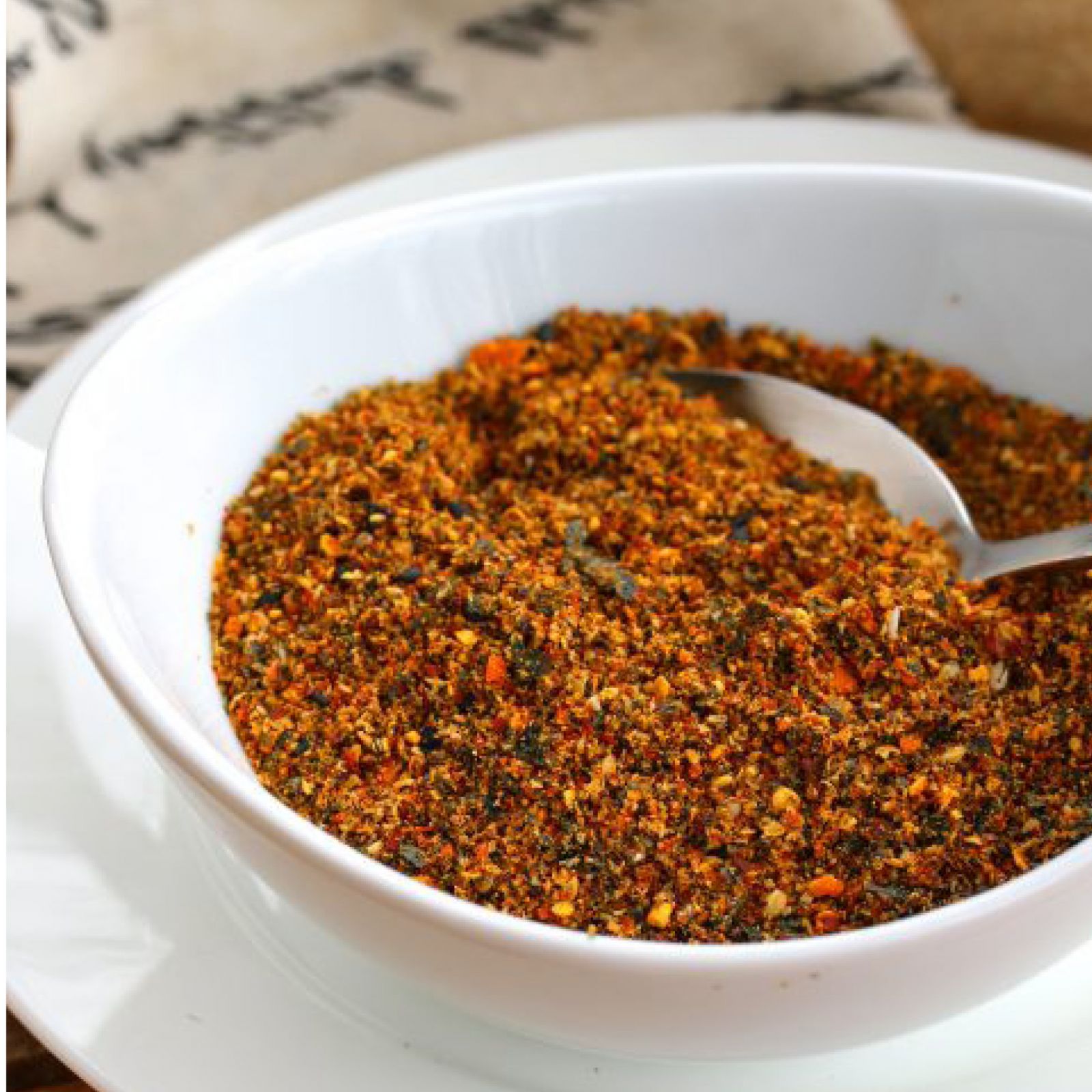 Togarashi
Togarashi is a popular Japanese spice blend. It is commonly sprinkled over noodles, vegetables, steamed rice, and eggs. You can add it to grilled meats or use in marinades or rubs, soups and salad dressings. This versatile spice blend will add a flavour hit to a variety of foods.
How long will it take?
10 minutes
---
What do I need?
2 tbsp red chilli flakes (use less if you prefer less heat)
1 tbsp dried orange peel
2 tsp white sesame seeds
2 tsp black sesame seeds
1 tsp Sichuan peppercorns
1 tsp ginger powder
½ tsp poppy seeds
½ sheet toasted nori, crumbled
How do I make it?
In a dry frying pan, lightly toast the white and black sesame seeds, Sichuan peppercorns and poppy seeds until fragrant, being careful not to burn them. Transfer to a bowl and let them cool completely.
Place all ingredients along with the nori in a blender and pulse until coarsely ground (be sure it is coarse and not a fine powder).
Store in an airtight jar and use within a few weeks.
---
Share this recipe
---
More recipes like this