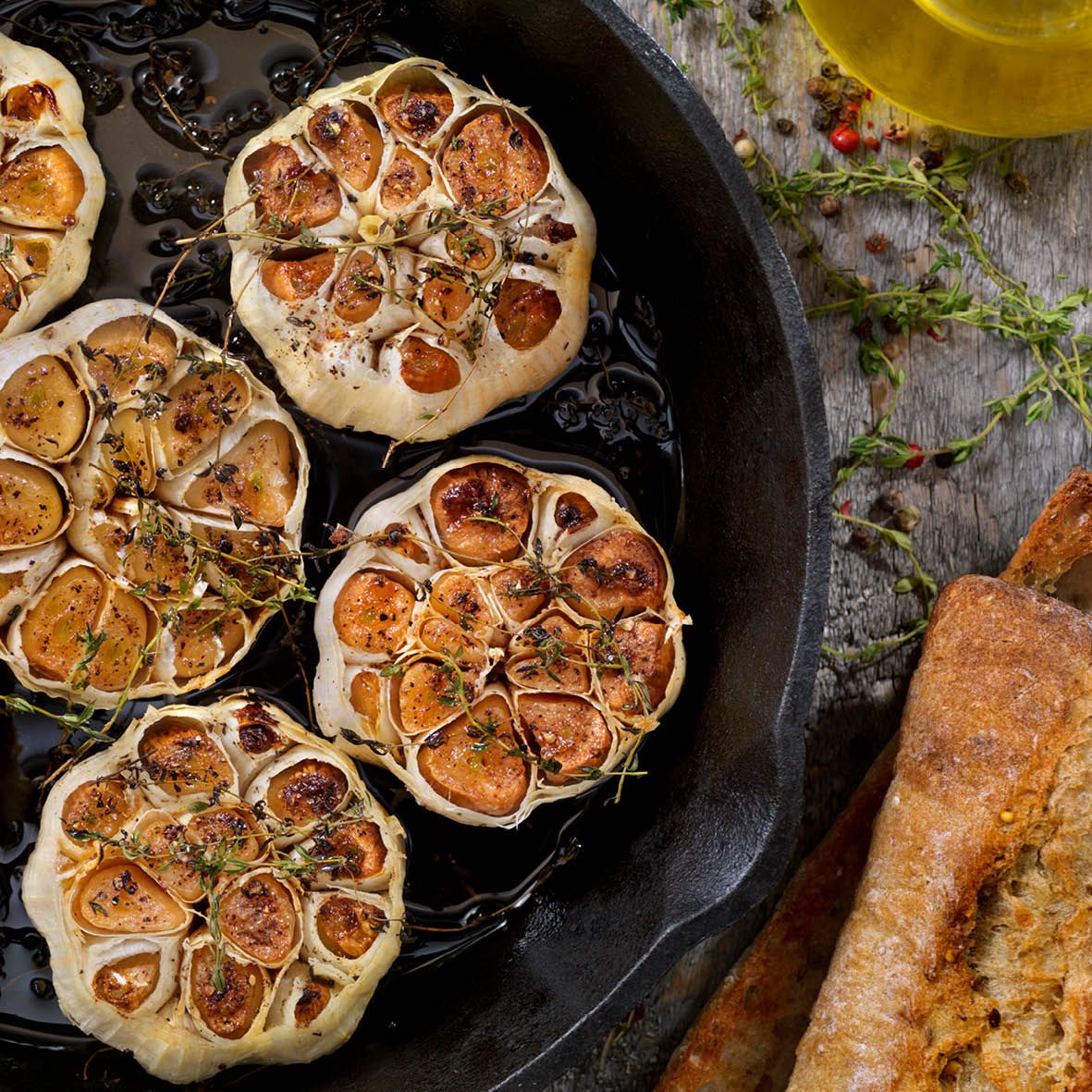 Roasted Garlic
Roasted garlic is simple to prepare, tastes great, even on its own with only a touch of salt, or as a cooking ingredient. Adding roasted garlic to soups, stews or mashed potato offers lots of subtle flavour without the pungency of raw garlic.
How long will it take?
40 minutes
What's the serving size?
Serves 2
---
What do I need?
1 garlic head
1 tsp of extra virgin olive oil
How do I make it?
Preheat oven to 160C
Peel most of the outer garlic head wrappers and trim half a centimetre off the top of the garlic head.
Place the garlic head (or heads) on a piece of aluminium foil big enough to wrap around the heads.
Drizzle 1 teaspoon of extra virgin olive oil over the exposed tops of the cloves and allow the olive oil to run down to the inner parts of the garlic head.
Wrap garlic in the aluminium foil and place it on a baking tray, in the oven (trimmed top facing up).
Bake for 40 minutes.
Note : For deeper colour and flavour extend the roasting time to 50-60 minutes. Store any leftover roasted garlic refrigerated for up to 2 weeks or freeze for up to 6-7 weeks.
---
Share this recipe
---
More recipes like this