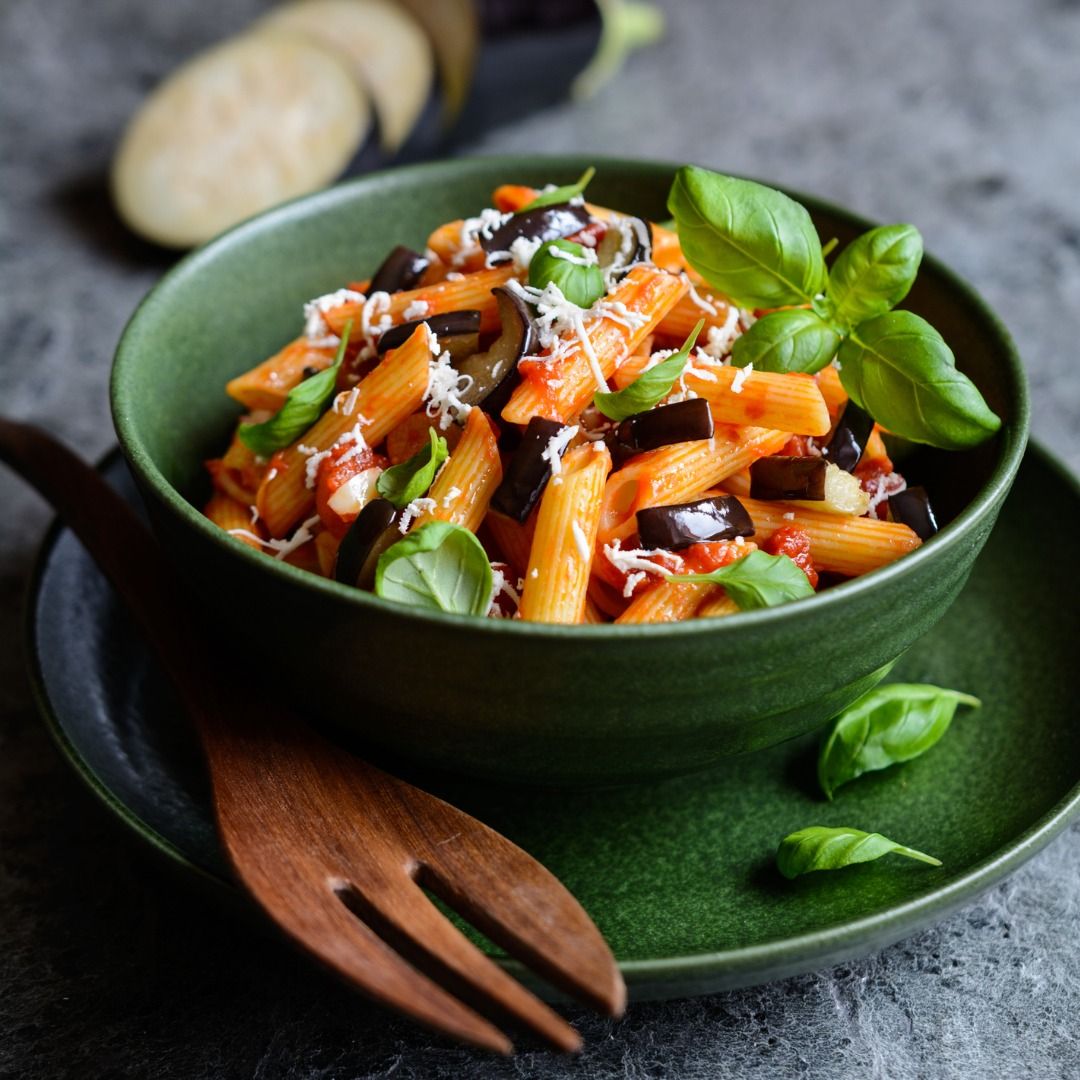 Pasta alla Norma
The simplicity of this dish belies the fabulous taste that comes from just a handful of ingredients. Pasta alla Norma is a traditional Sicilian dish, that originated in Catania, on the west coast of Sicily.
How long will it take?
45 minutes
What's the serving size?
Serves 4
---
What do I need?
¼ cup olive oil
1 kg eggplant
Salt
Freshly ground black pepper
2 cloves garlic, minced
½ tsp chilli flakes (optional)
400 g can diced tomatoes
½ tsp dried oregano
½ cup fresh basil, chopped, plus extra for garnish
350 g rigatoni
¾ cup ricotta, divided
Grated parmesan, to garnish
How do I make it?
Slice eggplant into pieces about 1-centimetre thick. Cooking in batches, heat olive oil in a frying pan over medium-high heat and add eggplant to the pan. Season with salt and pepper and cook until the eggplant is soft and browned. Set the eggplant aside on a plate; do not drain it.
Meanwhile bring a large saucepan of water to the boil, and season with a generous pinch of salt.
When all the eggplant has been cooked, reduce heat to medium and add garlic and chilli flakes and cook until the garlic starts to develop a little bit of colour. Add in tomatoes, oregano, and basil, and cook on low heat for 5 minutes, stirring occasionally.
Cook rigatoni until al dente. When the pasta is cooked, drain, reserving 2 tablespoons of the pasta water. Add reserved pasta water to the tomatoes, and toss in eggplant, pasta, and the ricotta. Taste, and season if desired.
Serve sprinkled with parmesan and garnished with fresh basil leaves.
---
Share this recipe
---
More recipes like this