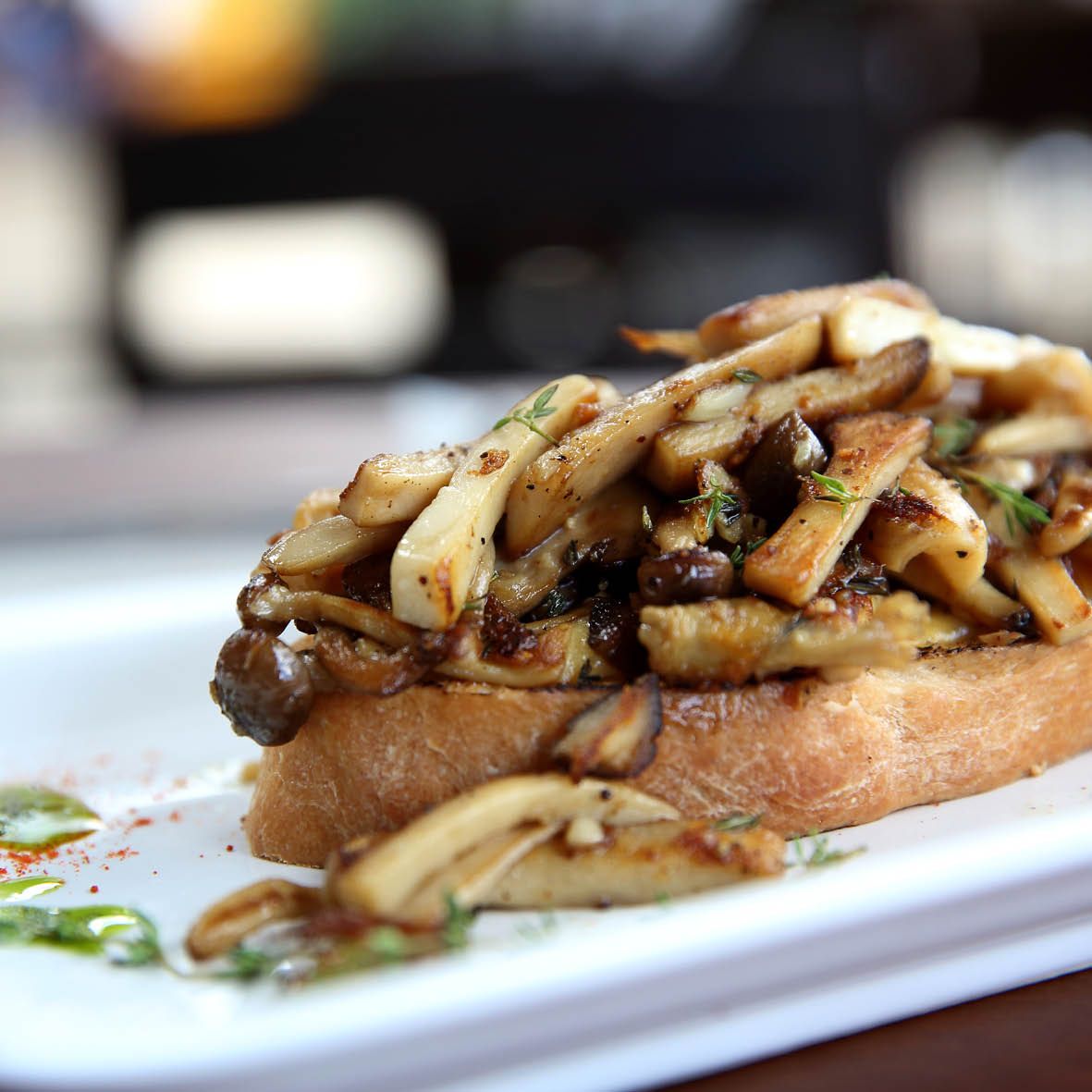 Mushrooms on sourdough with tarragon oil
This simple but oh-so-tasty mushroom dish is great for brunch but equally good for a light mid-week dinner. Herb-based finishing oils like the Tarragon Oil in this recipe are an easy way to bring a pop of freshness and flavour to dishes. Try this one with soups, eggs on toast, and sandwiches. The oil will keep in the fridge for a couple of weeks but bring it to room temperature before you use it.
How long will it take?
20 minutes
What's the serving size?
Serves 4
---
What do I need?
For the Tarragon Oil
¾ cup tarragon leaves
¾ cup flat-leaf parsley leaves
¾ cup extra virgin olive oil
Sea salt
For the Mushrooms
2 tbsp extra virgin olive oil, plus extra for brushing
40 g butter
600 g mushrooms, trimmed and sliced
2 cloves garlic, minced plus an extra whole clove
Salt
Freshly ground black pepper
Juice of ½ a lemon
4 slices sourdough, thickly sliced
How do I make it?
For the Tarragon Oil
Bring a medium saucepan of water to the boil. Add a generous pinch of salt. Add tarragon and parsley leaves and blanch until they are bright green, about 10 seconds.
Remove from heat, drain and place in a bowl of iced water.
Drain again and use paper towel or a clean tea towel to pat dry, trying to remove as much water as possible.
Use a food processor to blend the herbs and olive oil until smooth, then strain through a fine sieve to remove any solids. Keep oil in a clean jar.
For the Mushrooms
Heat a grill pan or the barbecue to high.
In a frying pan over medium-high heat, add olive oil and butter. When butter is foaming, add mushrooms, minced garlic, salt and pepper to taste. Cook, stirring frequently until the mushrooms are tender, about 3 minutes. Add lemon juice and toss to coat the mushrooms.
Brush one side of sourdough slices with extra olive oil (just a light coating). Grill on the oiled side until charred, then rub the charred side with the whole garlic clove.
To serve, top sourdough with mushrooms and drizzle with tarragon oil.
---
Share this recipe
---
More recipes like this