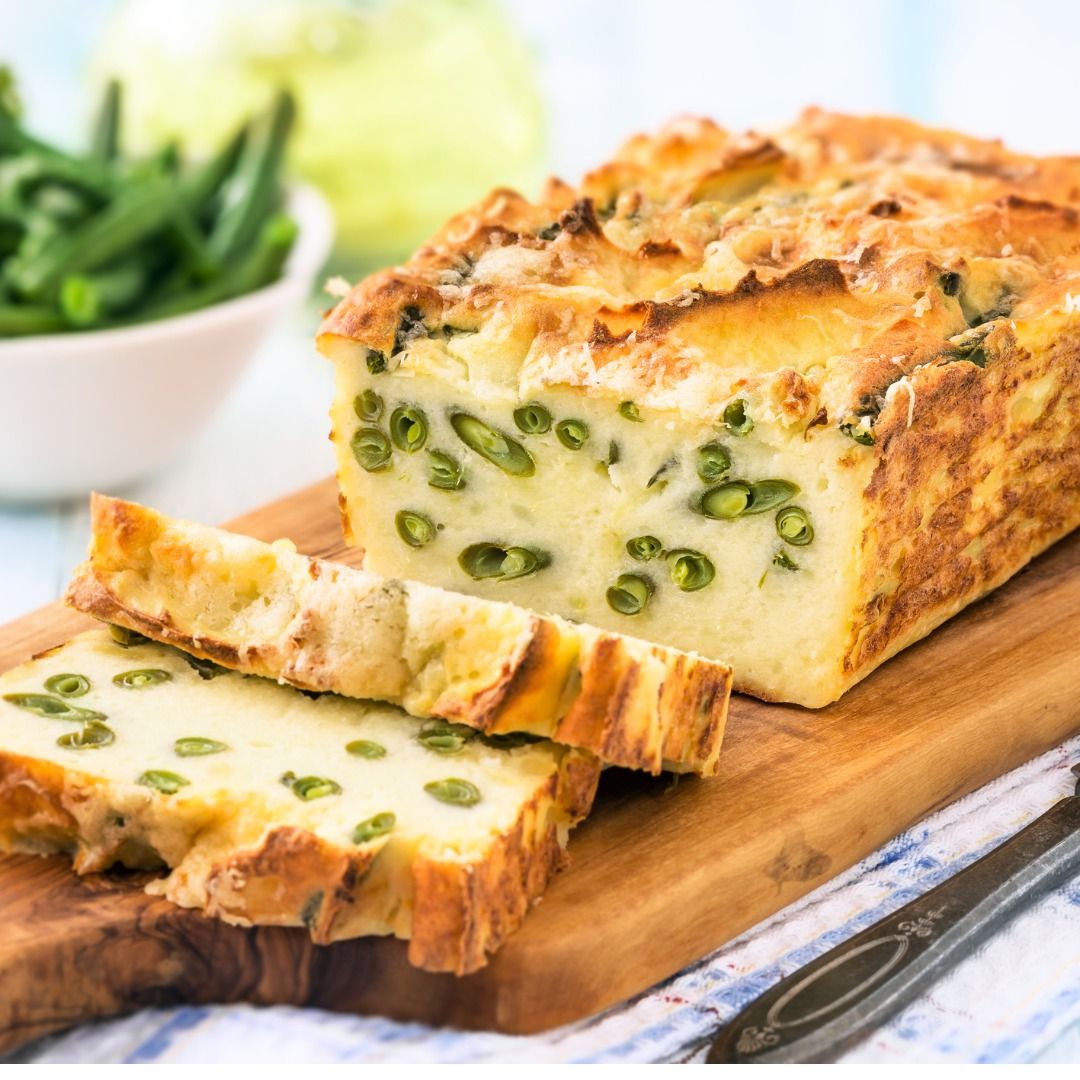 Mashed Potato and Green Bean Loaf
Featuring smooth, creamy mashed potatoes studded with green beans, and accentuated with parmesan cheese, this is the ultimate way to a potato lover's heart. We've kept ours vegetarian but you could add diced bacon too.
How long will it take?
1 ½ hours
What's the serving size?
Serves 6
---
What do I need?
6 medium potatoes, peeled and chopped into a small dice
2 tbsp unsalted butter
½ cup milk
2 free range eggs, lightly beaten
1 tsp salt
½ tsp freshly ground black pepper
2 tbsp olive oil
1 large brown onion, finely chopped
1 clove garlic, minced
2 cups green beans, chopped into 1 centimetre pieces
1 cup parmesan, grated
How do I make it?
Preheat oven to 180C.
Grease and line a 24cm x 13cm x 6.5cm loaf pan.
Bring a large pot of water to the boil. Add potatoes to the water and cook until they are tender. Remove from heat and drain. Mash potatoes with 2 tablespoons butter, milk, eggs, salt and pepper until smooth and creamy, then set aside to cool.
Heat 2 tablespoons olive oil in a frying pan over medium heat and add onion. Cook until the onion has softened, then add garlic and cook for a further 1 minutes. Add chopped beans and cook for a further 2 to 3 minutes, then remove from heat and set aside to cool.
Combine onions, garlic and bean mixture with the mashed potatoes and three-quarters of the parmesan cheese.
Spread the mixture into the loaf pan and use a fork to "rough up" the top. Sprinkle the remaining parmesan over the top.
Bake for 45 minutes to 1 hour, or until the top is golden brown and the loaf is heated all the way through.
Remove from oven and allow to rest for 5 minutes before removing from the pan.
Serve cut into slices.
---
Share this recipe
---
More recipes like this