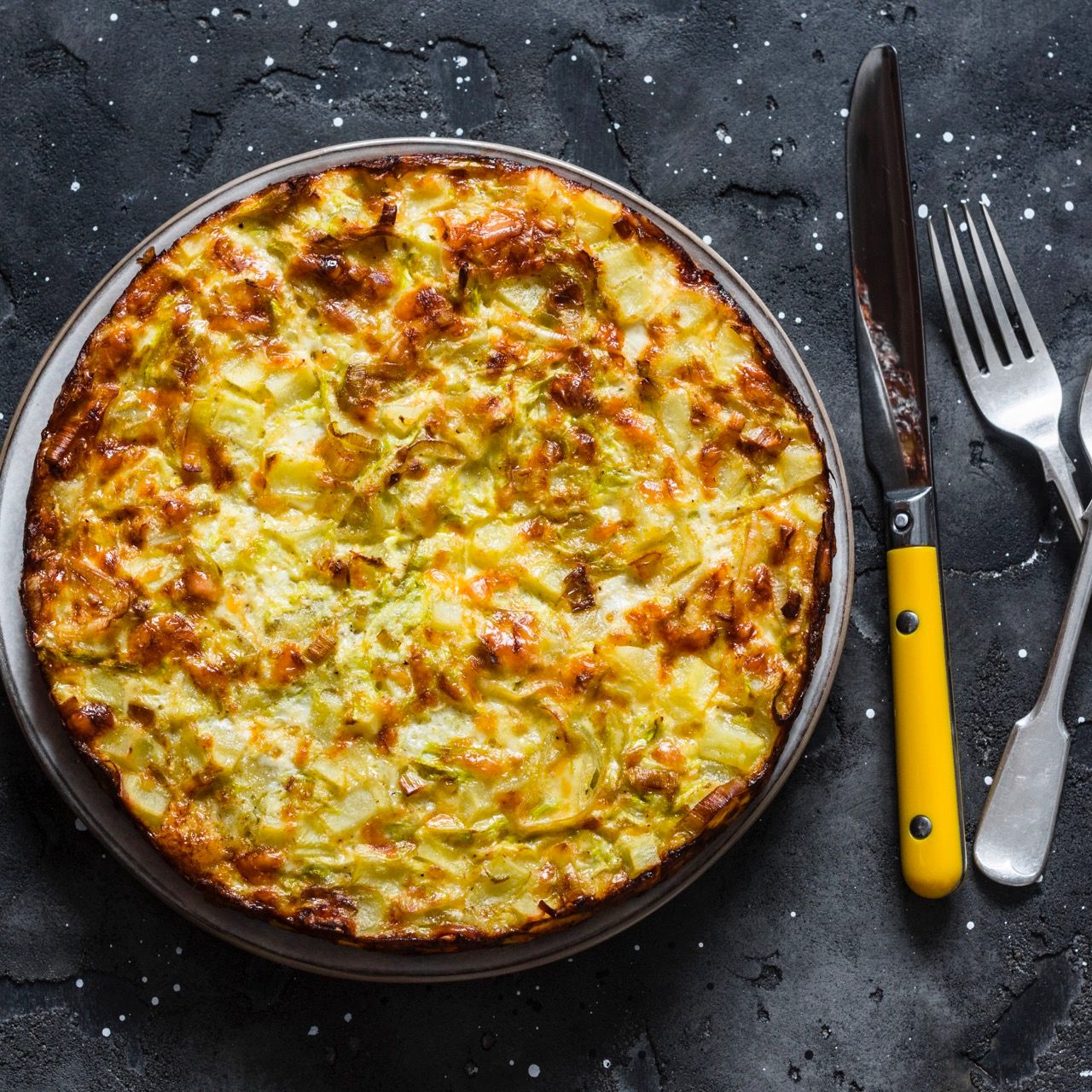 Leek, Potato and Zucchini Spanish Tortilla
Whether you enjoy it as a hearty breakfast, leftovers for lunch, or a quick dinner served with salad or veg, this tortilla provides a thoroughly satisfying meal.
How long will it take?
30 minutes
What's the serving size?
Serves 4
---
What do I need?
Olive oil
6 eggs
½ leek, washed and thinly sliced
1 medium potato, thinly sliced
½ large zucchini, sliced
½ cup grated cheddar cheese
Salt
Freshly ground black pepper
How do I make it?
Heat a frying pan over medium heat. Add enough olive oil to cover the bottom of the pan.
Add all the vegetables and cook slowly until the potatoes are tender but not falling aprt.
Meanwhile, whisk eggs and add the grated cheddar and season to taste.
Remove vegetables from the frying pan with a slotted spoon and add to the egg mixture. Fold vegetables gently through the mixture being careful not to break the potatoes.
Add mixture to the frying pan and cook on medium heat for 7 to 10 minutes, or until the bottom is golden brown and the middle has started to set.
Cover the frying pan with a large plate and flip the tortilla onto the plate so that the raw side is touching the bottom of the plate.
Slide tortilla back into the frying pan and cook for another 5 to 7 minutes.
Flip onto a clean plate and leave to rest for 10 minutes before serving to allow time for the tortilla to set fully.
---
Share this recipe
---
More recipes like this