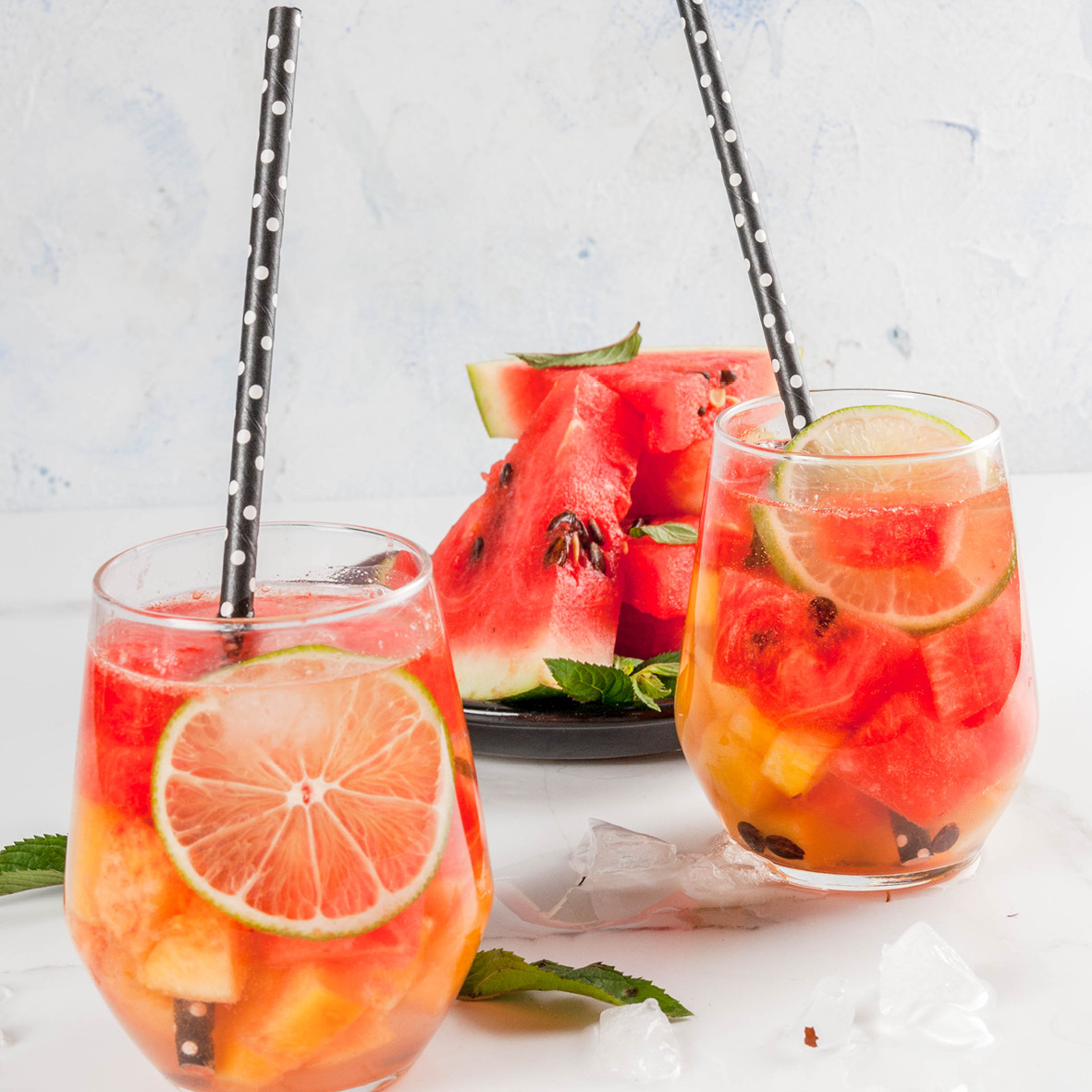 Summer White Sangria
Should you serve wine or cocktails? Our Summer Sangria gives you the best of both worlds. And because it's got fruit we figure it's got to be good for you!
How long will it take?
45 minutes to freeze fruit, 10 minutes to make
What's the serving size?
Makes 6 to 8 serves
---
What do I need?
700g raspberries
3 peaches, thinly sliced
2 lemons, zest and juice 1 lemon and cut the other into rounds for garnish
½ cup orange flavoured liqueur (such as Cointreau)
¼ cup peach juice
1 ½ bottles white wine, chilled
How do I make it?
Place the peaches and raspberries on a baking tray in an even layer.
Put in the freezer for at least 45 minutes or until the fruit is frozen solid. Freezing the fruit means that your sangria will become more flavourful as it chills and the drink won't be diluted by ice cubes.
Place the frozen fruit in a large jug. Add lemon zest, lemon juice, peach juice, orange liqueur and wine and stir to combine.
Pour into glasses to serve and garnish with lemon.
---
Share this recipe
---
More recipes like this