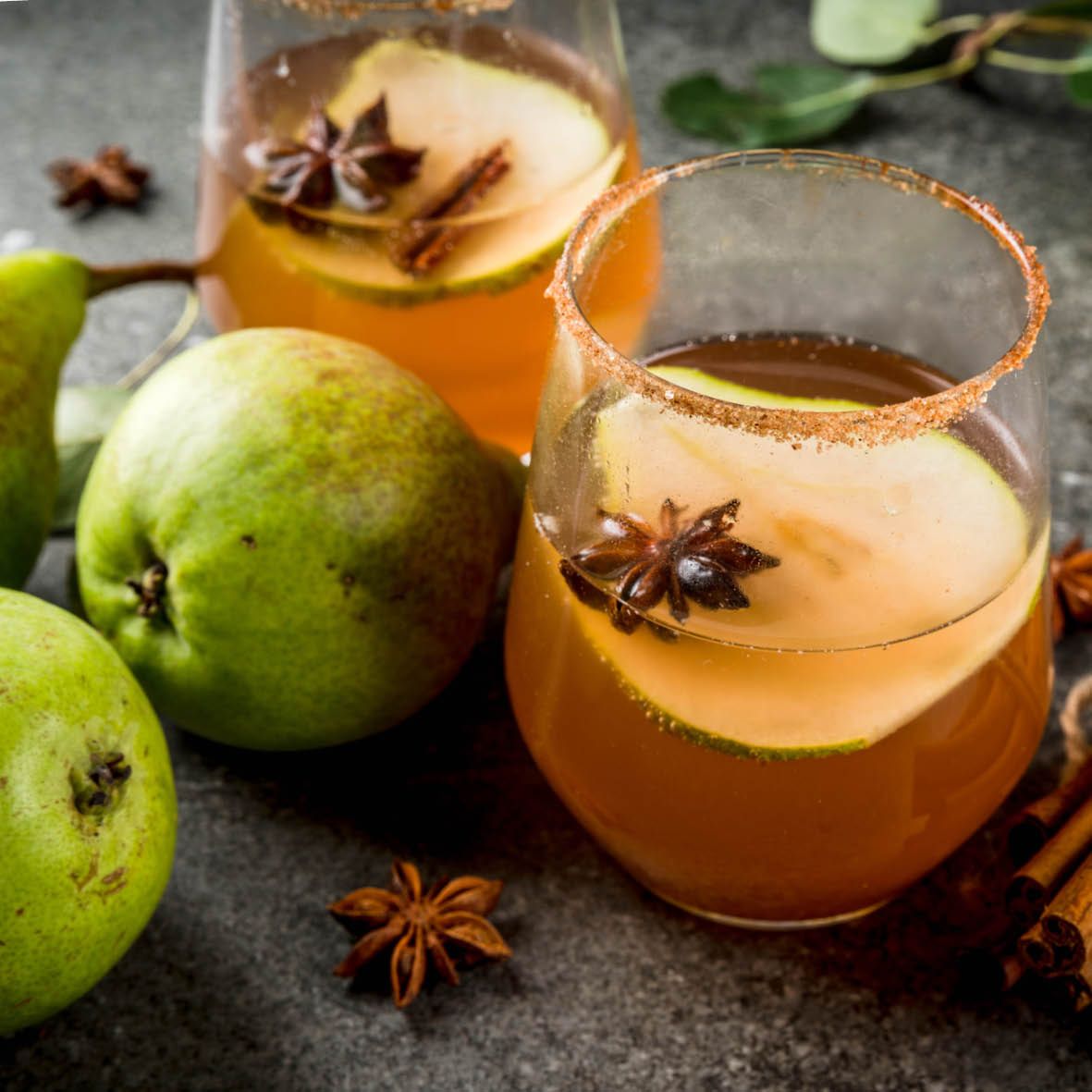 Mulled Cider
Unlike many mulled drinks, this concoction is not heavy on spices; rather there's a subtle hint of spice that adds fragrance and body to the fruity cider. Ideally, make this in a slow-cooker but if you don't have one you can put it on the stove top to simmer away.
How long will it take?
2 ½ hours
What's the serving size?
Serves 4-6
---
What do I need?
1 litre apple juice, divided
1 litre apple or pear cider
2 beurre bosc pears
1 orange
1 lemon
½ tsp whole cloves
1 medium cinnamon stick
10cm fresh ginger, peeled and cut into 2cm pieces
2 star anise
How do I make it?
Set one of the pears aside for serving.
Peel lemon rind from the lemon and twist rind to release the lemon oil. Combine lemon, peel, half the apple juice and all remaining ingredients in slow cooker or pot and cook on a very low simmer for 2 hours.
Use a slotted spoon to remove the solids from the cider, or pass it through a sieve. Add remaining 500ml of apple juice and return to a low simmer. Cook for a further 30 minutes before serving. To serve, cut slices from remaining pear and add one to each glass. Pour cider over the top and enjoy.
---
Share this recipe
---
More recipes like this