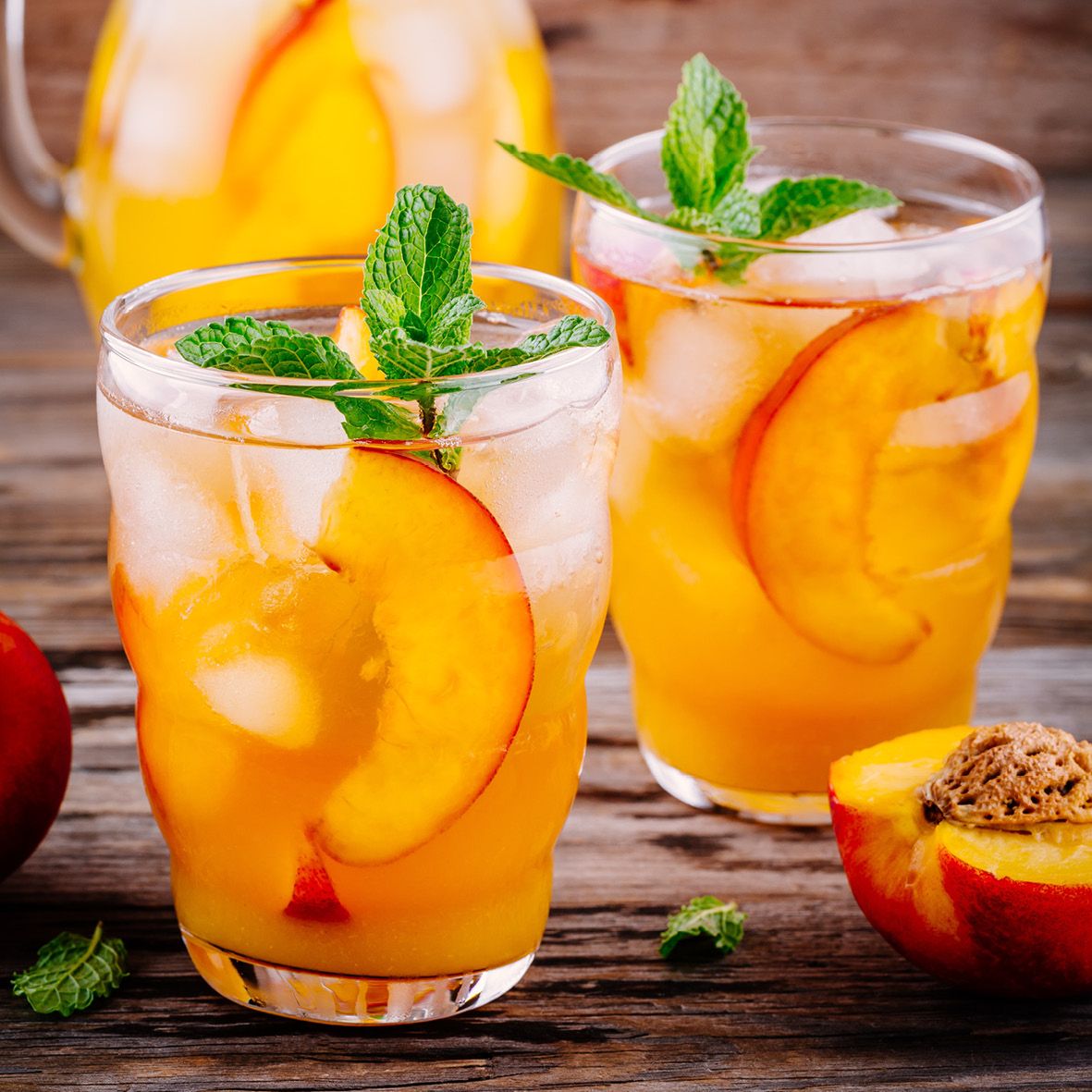 Fresh peach lemonade
The perfect balance of sweet peaches and tart lemons.
How long will it take?
1 hour
What's the serving size?
Serves 5
---
What do I need?
6 fresh peaches, diced
Zest of 3 lemons
½ cup sugar
6 cups cold water or sparkling water, divided
1 cup fresh lemon juice (juice of about 7 lemons)
For the garnish
Peach slices
Lemon slices
Mint
How do I make it?
In a large saucepan over medium heat, add diced peaches, lemon zest, sugar and 2 cups of water.
Stir to dissolve sugar and let mixture simmer - do not boil, reduce heat if needed
When peaches are very soft, mash them with a potato masher or fork to break them up.
Let mixture simmer until it thickens slightly.
Remove from heat and let cool.
Strain the peach syrup mixture into a bowl and discard the solids. Allow to cool.
Add the lemon juice to the peach mixture.
Pour into a jug along with 4 cups of water or sparkling water.
Refrigerate until cold.
Fill glasses with ice and pour over peach lemonade.
Garnish with fresh peach slices, fresh lemon slices and mint.
Serve immediately
---
Share this recipe
---
More recipes like this