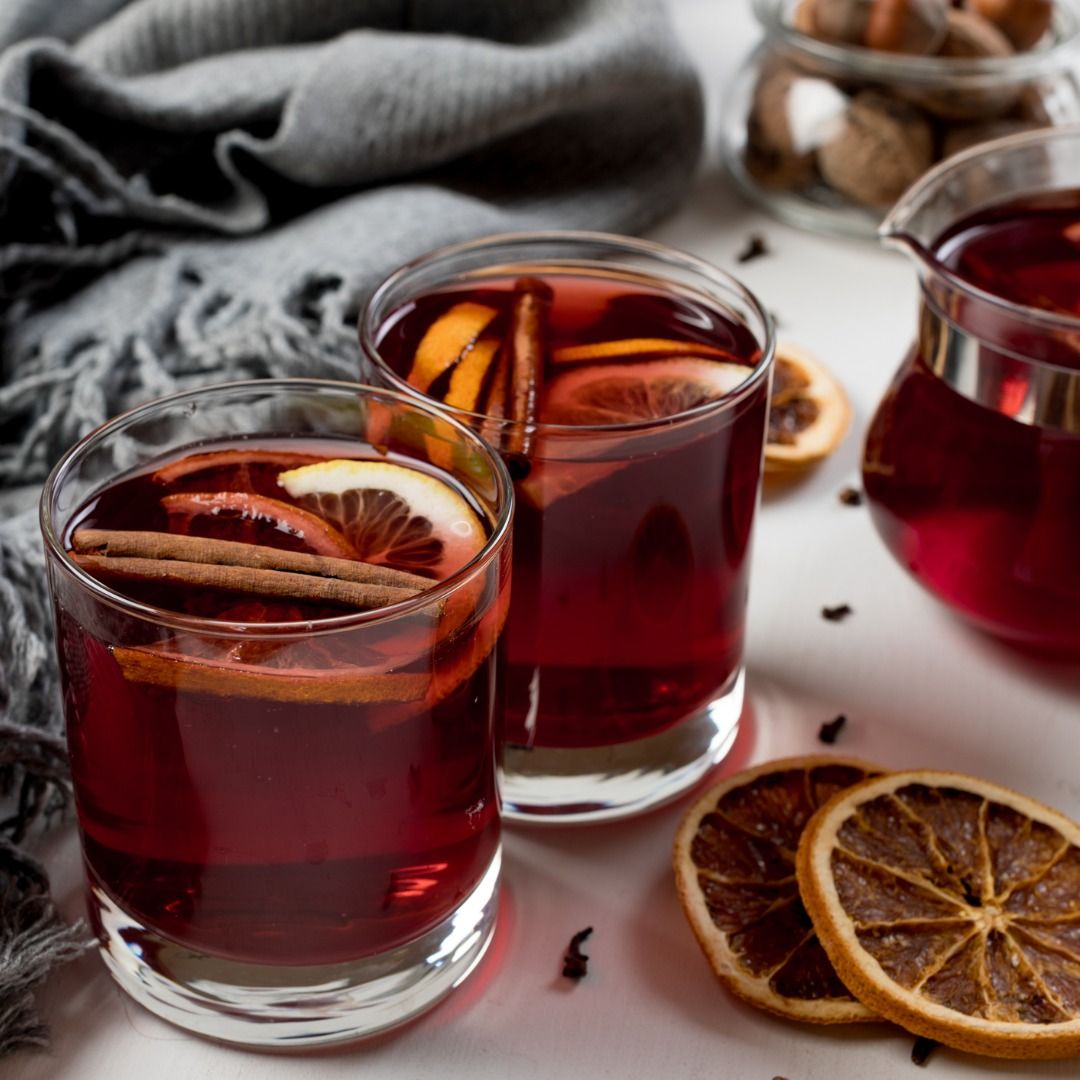 Mulled Wine with Dried Orange
Banish the winter chills with this spiced wine garnished with homemade dried orange. Drying your own citrus is easy in the oven and you can use them in cocktails, for recipe garnishes, on charcuterie boards or dipped in melted chocolate.
How long will it take?
5 hours
What's the serving size?
Serves 6
---
What do I need?
For the Dried Orange Slices
For the Mulled Wine
1 orange
1 litre red wine
1 ¼ cups brandy
½ cup brown sugar
2 cinnamon sticks
6 whole cloves
3 cardamom pods, slightly crushed
How do I make it?
Make the Dried Orange Slices by preheating oven to 80C.
Wash and dry oranges and slice into rounds about 3 millimetres thick.
Lay slices in a single layer on a wire rack set over a baking tray lined with baking paper.
Cook for 5 hours or until dry to the touch, rotating every few hours to ensure even cooking.
Allow to cool completely before use. Store in an airtight container for up to one month.
Make Mulled Wine by removing the peel from the orange in strips. Juice the orange and reserve.
Combine orange peel and juice with wine, brandy, brown sugar, cinnamon sticks, cloves and cardamom pods in a saucepan over medium heat. Stir until the sugar dissolves, then increase heat to high and bring to the boil. When the mixture comes to the boil, reduce heat to low and simmer for 30 minutes. Strain the mixture and discard solids.
Ladle into glasses or mugs and garnish with dried orange.
---
Share this recipe
---
More recipes like this