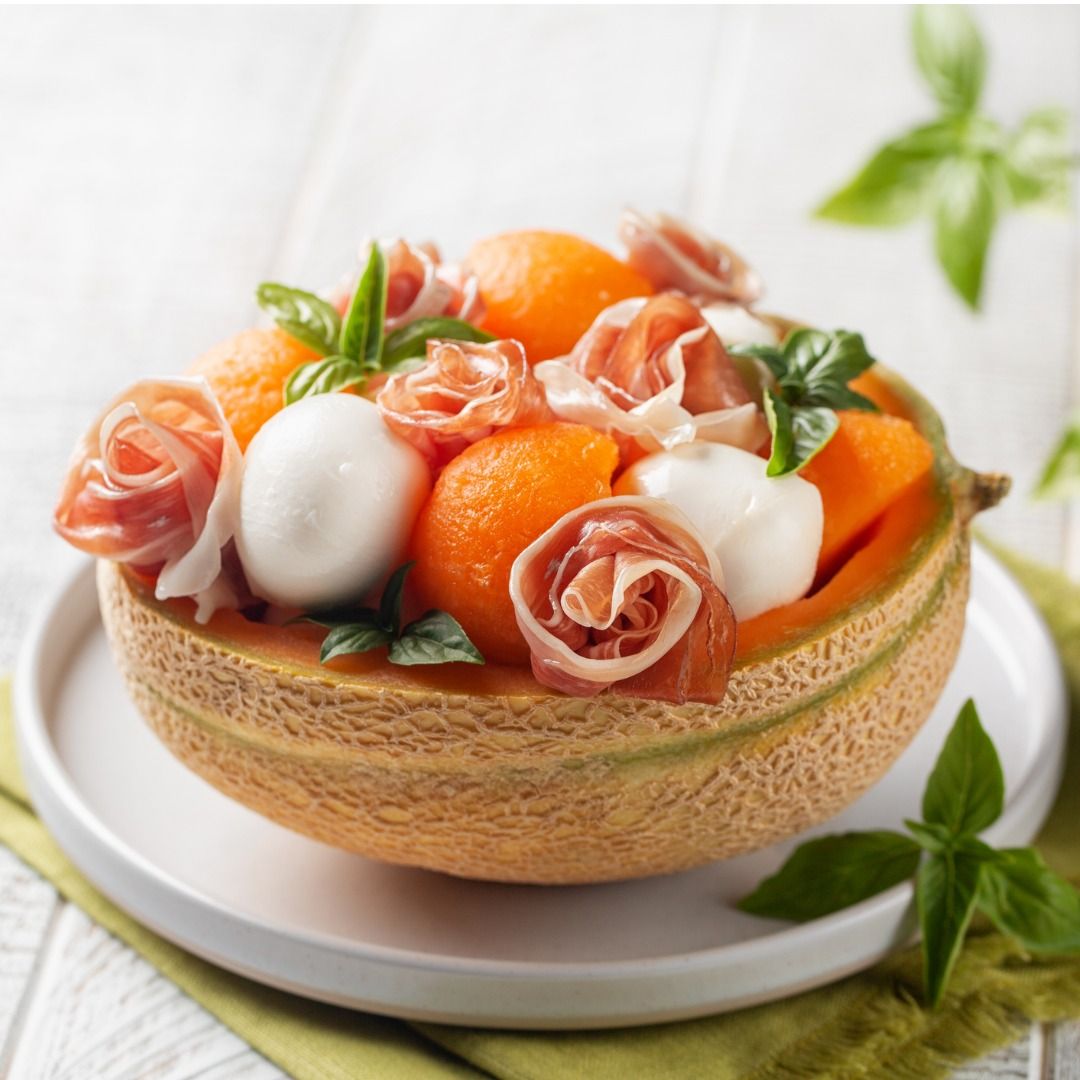 Italian Summer Salad
Entrees don't need to be overly fussy or complicated. This simple idea uses just a handful of ingredients to make a starter that is both tasty and aesthetically pleasing.
How long will it take?
15 minutes
What's the serving size?
Serves 4
---
What do I need?
2 ripe whole rockmelon
24 slices prosciutto
200 g cherry bocconcini
1 tbsp freshly squeezed lemon juice
Pinch of salt
Fresh basil leaves to garnish
How do I make it?
Cut each rockmelon in half. Scoop out the seeds and discard. Use a melon baller to scoop out 6-8 balls of rockmelon from the centre of each half and set them aside in a separate bowl. Work from the centre outwards, ensuring you leave 1 centimetre border of rockmelon flesh around the outside edge.
Drain bocconcini and add to bowl with rockmelon balls. Add lemon juice, season with salt and gently toss.
Arrange rockmelon balls and bocconcini in the rockmelon halves. Roll slices of prosciutto and arrange in the rockmelon. Garnish with fresh basil leaves and serve immediately.
TOP TIP
- Save time by preparing the different elements of this dish in advance and storing them in the fridge. Then when you're ready to eat, it will just be a quick assembly job and you'll have entrée on the table.
---
Share this recipe
---
More recipes like this