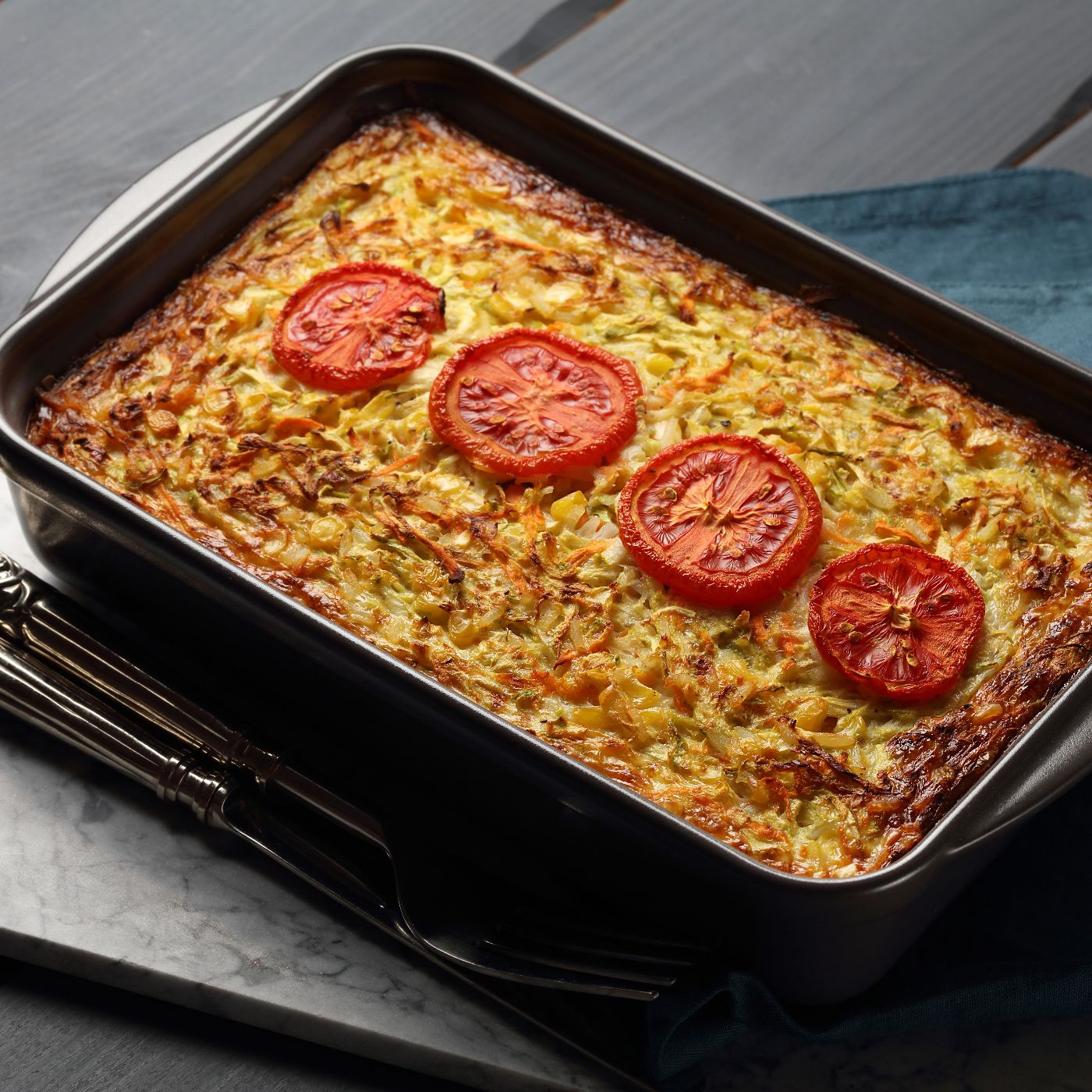 Vegetarian Casserole
A vegetable-packed, hearty casserole that is delicious served alone or as a side dish. This recipe can easily be converted to a vegan version by replacing the butter, milk and cheese with plant-based versions.
How long will it take?
1 hour
What's the serving size?
Serves 6
---
What do I need?
2 cups vegetable stock
1 kg cabbage, sliced into thin strips
2 large carrots, grated
2 tbsp butter
2 cloves garlic, minced
2 tbsp plain flour
½ cup milk
50 g cheddar cheese, grated, divided
50 g parmesan cheese, grated, divided
300 g corn kernels
¼ tsp smoked paprika
Salt to taste
Freshly ground black pepper to taste
1 tomato, thinly sliced
How do I make it?
Preheat oven to 180C.
Add vegetable stock to a large saucepan over medium heat. Add cabbage and carrots and cook until tender, then drain, reserving half a cup of the cooking liquid.
Put cabbage and carrots in a 20-centimetre x 30-centimetre casserole dish and set aside.
Melt butter in a saucepan over medium heat. Add garlic and cook for 1 minute. Stir flour into butter and cook for a further 1 minute, then add reserved cooking liquid and milk and whisk until smooth. Add half of each type of cheese to the saucepan and cook until the cheese has melted and the mixture is smooth. Add corn kernels and paprika and stir to combine. Taste, and season.
Pour sauce over the cabbage and carrots and stir to distribute throughout.
Sprinkle remaining cheese over the top of the casserole and arrange tomato slices on top.
Bake in the oven for 25-30 minutes or until golden brown and bubbly.
---
Share this recipe
---
More recipes like this