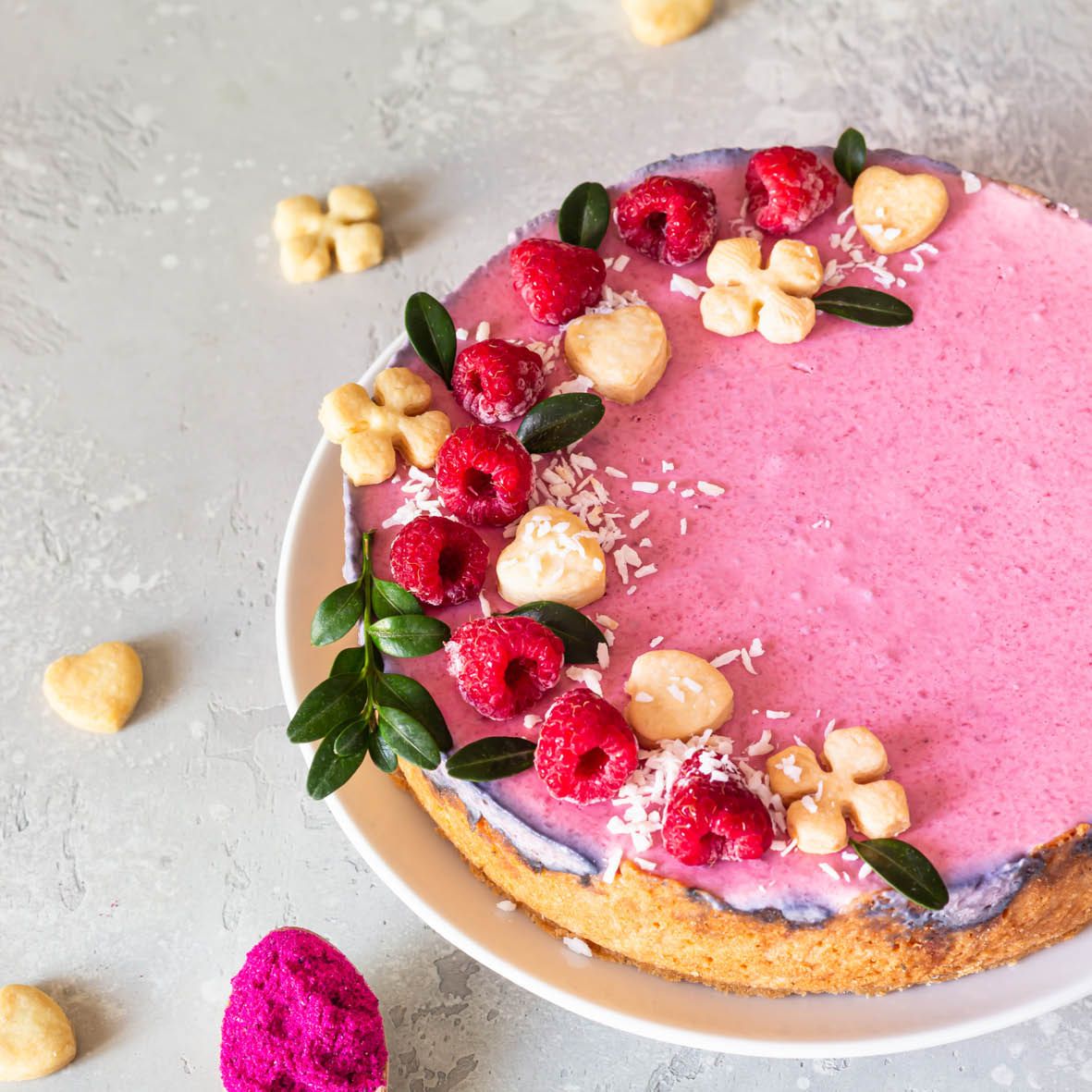 Raspberry Mousse Pie
Don't even bother trying to resist this pie. One bite of its light and creamy raspberry deliciousness will be enough to leave you wanting seconds, thirds and more.
How long will it take?
3 ½ hours
What's the serving size?
Serves 8
---
What do I need?
For the base
1 ½ cups rolled oats
½ cup almonds
5 tbsp melted coconut oil
2 tbsp maple syrup
For the mousse
400 mL coconut cream
¼ cup maple syrup
3 tbsp freeze-dried raspberries
1/3 cup frozen raspberries
3 tbsp coconut oil
1 cup cashews, soaked
How do I make it?
Soak cashews overnight in water.
Preheat oven to 180C.
Make base by pulsing oats and almonds in a food processor until combined. Add maple syrup and coconut oil and blend until all ingredients are combined. Press dough into base and sides of a springform pan. Bake for 10 – 15 minutes, or until it is golden brown. Remove from oven and allow to cool for 15 minutes, before transferring to a cooling rack.
Make mousse by draining cashews and adding them to a food processor. Process until smooth, about 8 – 10 minutes.
Add coconut cream, maple syrup, freeze-dried and frozen raspberries, and coconut oil to a smsall saucepan over low heat. Simmer for 5 minutes, then add processed cashews and stir thoroughly.
Pour mousse into the prepared base and refrigerate for 2 – 3 hours or until set.
Serve, garnished with fresh raspberries, coconut flakes and cookies.
---
Share this recipe
---
More recipes like this