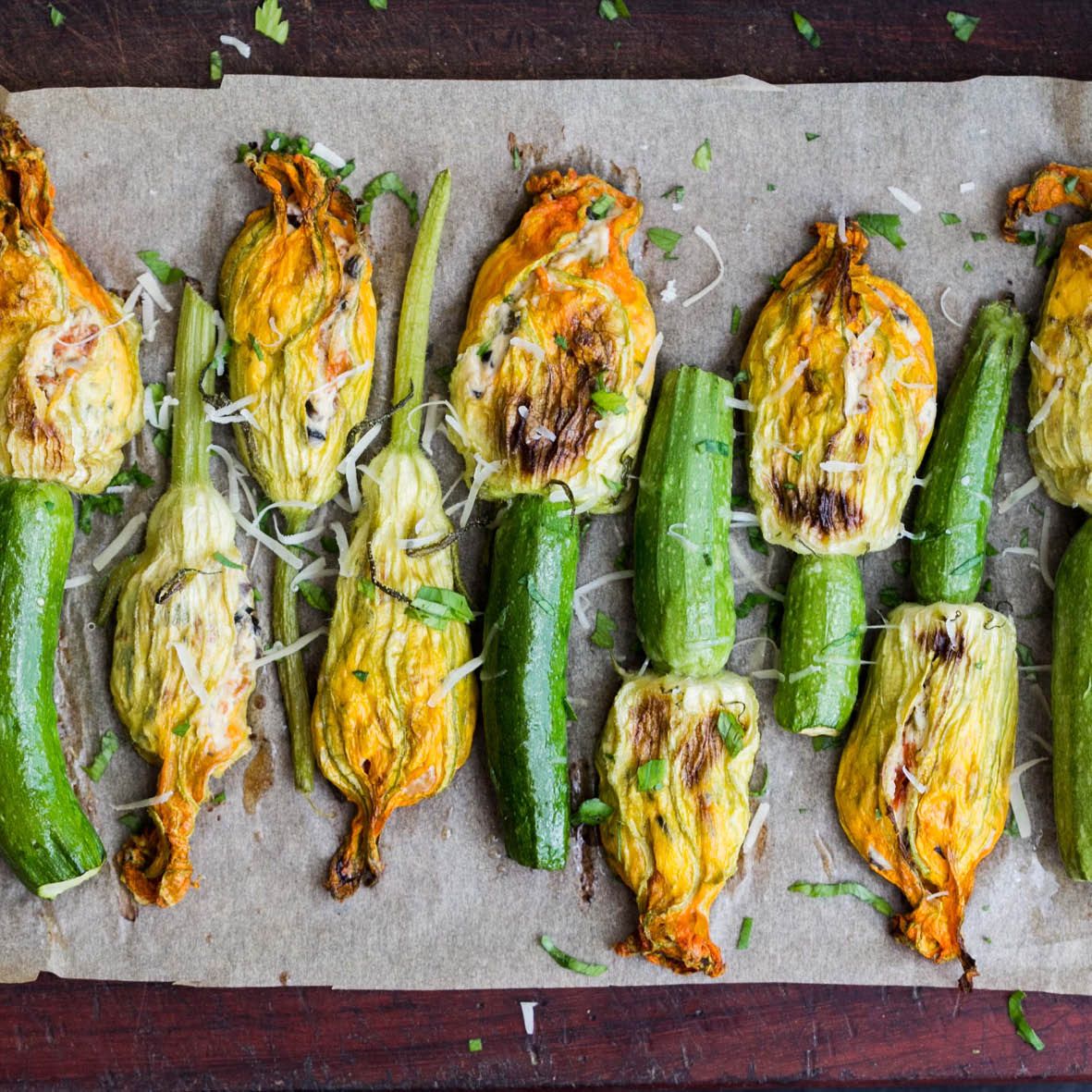 Oven Roasted Zucchini Flowers
Perfect for a special occasion, these zucchini flowers are filled with herby mushrooms, onion and vegan cream cheese. Female zucchini flowers have the little zucchini attached, while male flowers do not. If using male flowers reduce the cooking time by 5 minutes as they will cook more quickly.
How long will it take?
30 minutes
What's the serving size?
Serves 4
---
What do I need?
1 tbsp olive oil plus extra for drizzling
12 zucchini flowers
150 g mushrooms, finely diced
1 brown onion, finely diced
2 tsp rosemary leaves, finely chopped
½ cup vegan cream cheese
Salt, to taste
Freshly ground black pepper, to taste
How do I make it?
Preheat oven to 200C.
Line a baking tray with baking paper.
Heat 1 tbsp olive oil in a frying pan over medium heat. Add onion, mushrooms and rosemary leaves until softened, about 5 minutes. Remove from heat and add to a bowl and set aside to cool. When cooled add cream cheese to the bowl and stir to combine. Taste, and season if desired.
Open zucchini flowers gently and stuff with cream cheese mixture. Wrap the petals back around the stuffing and lay the flowers on prepared baking tray. Drizzle lightly with olive oil and bake for 20 minutes or until browned. Serve warm.
---
Share this recipe
---
More recipes like this