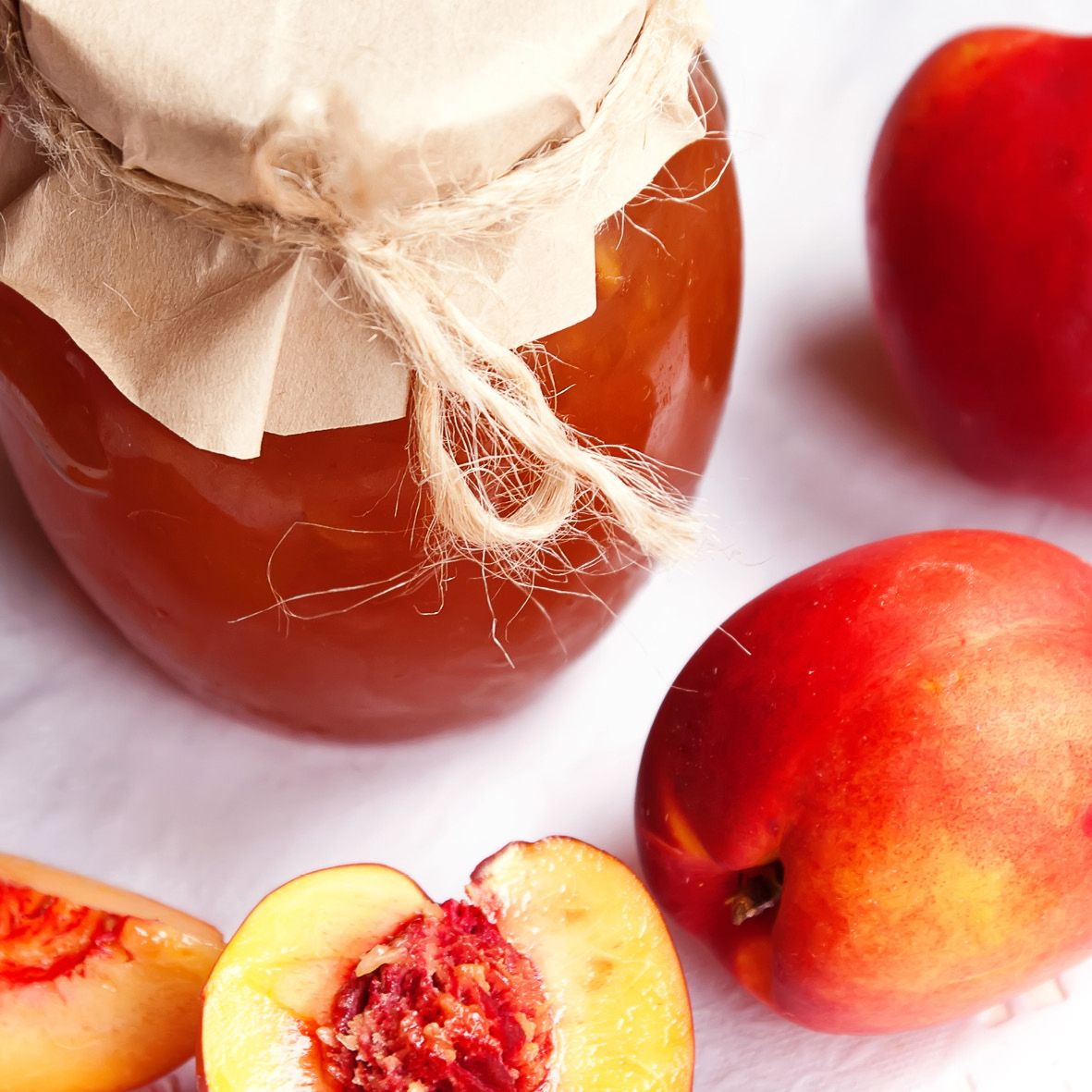 Nectarine jam
Good fruit, acid, pectin, sugar, a wide saucepan and a whole lot of stirring - here's the science behind the homeliest of culinary arts.
How long will it take?
1 hour 10 minutes
What's the serving size?
Serves 20
---
What do I need?
10 firm nectarines (about 1.5kg) or 5 nectarines and 5 peaches, scored
1 kg white sugar
2 oranges and 1 lemon, rind and flesh finely chopped in a food processor
1 tbsp orange blossom water, or to taste
50 ml peach or orange liqueur (optional)
How do I make it?
Blanch fruit until skins split (30-40 seconds), refresh in iced water and then peel.
Combine sugar, oranges and lemon in a non-reactive bowl. Break fruit into chunks over the bowl to catch juices, add to orange mixture. Stir, cover, refrigerate overnight.
Transfer fruit mixture to a wide saucepan, bring to the boil over medium-high heat and stir frequently until mixture forms a gel on the back of a wooden spoon and fruit breaks down (40-50 minutes). While jam is cooking, place a few saucers in the freezer.
To test setting point, remove jam from heat and spoon some onto a cold saucer. Return to freezer for 30 seconds, then push with your finger. If it wrinkles, it's ready. If not, cook another few minutes, test again. Add orange blossom water or liqueur if using and stir.
Ladle hot jam into warm sterilised jars and wipe clean with a hot, damp cloth. Remove any air bubbles by running a hot metal skewer down sides of jars. Place a round of waxed paper on top of jam, seal, and cool completely. Jam will keep, refrigerated, for up to 3 months.
Note: You'll need to begin this recipe one day ahead. This recipe makes about 1 litre.
Recipe from Gourmet Traveller
---
Share this recipe
---
More recipes like this