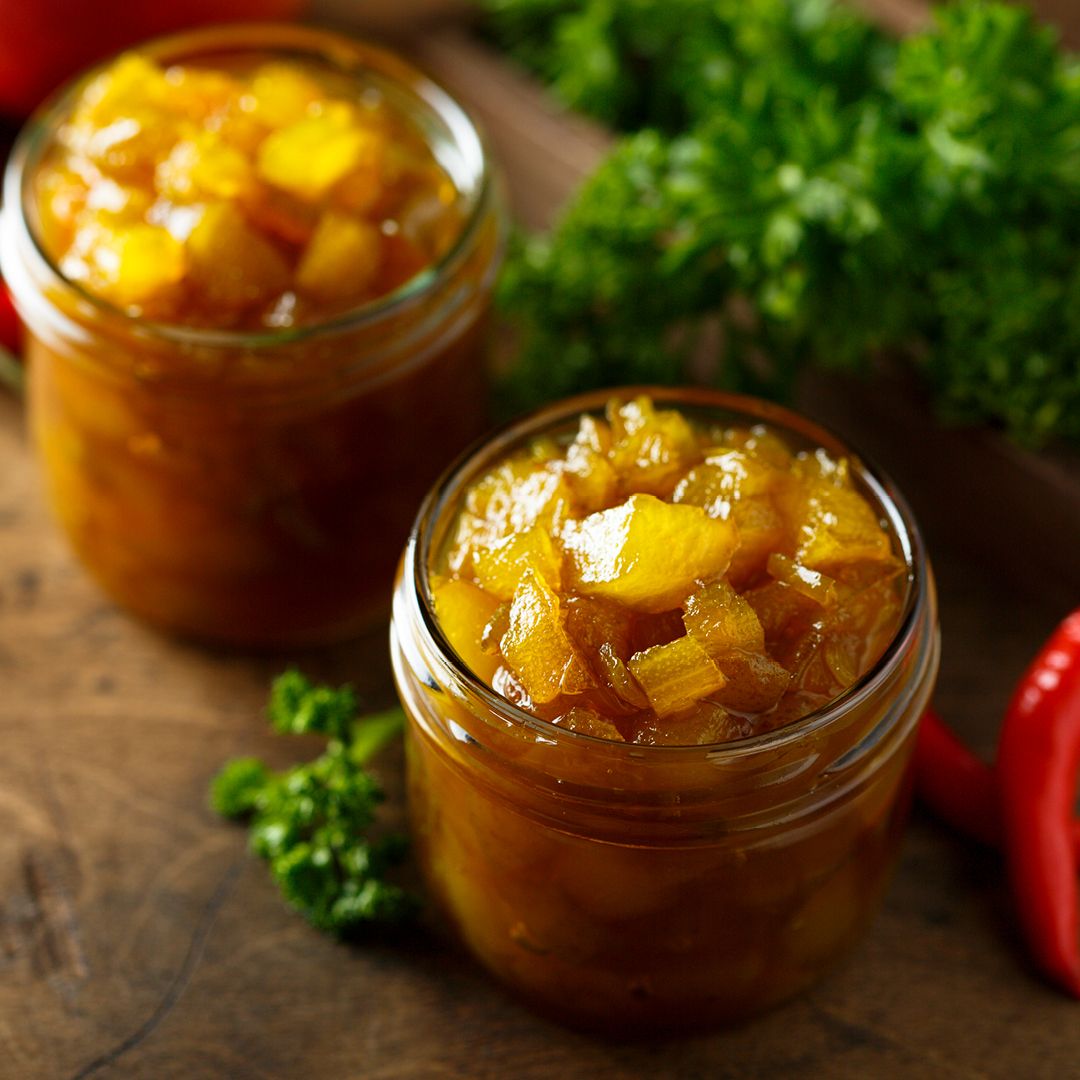 Mango and Apple Chutney
A good chutney can truly transform a dish – a plain ham sandwich becomes something special, a curry is infused with extra flavour, and leftovers become a tasty meal.
How long will it take?
45 minutes
What's the serving size?
Makes approximately 500mL
---
What do I need?
½ tbsp vegetable oil
½ brown onion, thinly sliced
¼ tsp minced ginger
3 cardamom pods
½ tsp ground cinnamon
¼ tsp cumin seeds
¼ tsp coriander seeds
¼ tsp ground turmeric
125 g envyTM apples, peeled, cored and diced
125 mL water
250 g ripe mango flesh
1 small red chilli, deseeded and finely sliced
100 mL white vinegar
100 g caster sugar
How do I make it?
Heat oil in a large saucepan over medium heat. Add onion and cook until it starts to soften, then add ginger. Cook for 5 minutes, then add cardamom, cinnamon, cumin, coriander, and turmeric. Cook, stirring frequently for 3 minutes, then add apples and water. Cover with a lid and cook for 5 minutes. Add mango and chilli to the saucepan, and stir well. Cover again and cook for 10 minutes, or until the apple has softened and the mango is tender.

Add vinegar, sugar, and salt and stir. Reduce heat to a low simmer and cook, uncovered, for 15 minutes, stirring frequently.

Spoon mixture into sterilised jars
---
Share this recipe
---
More recipes like this