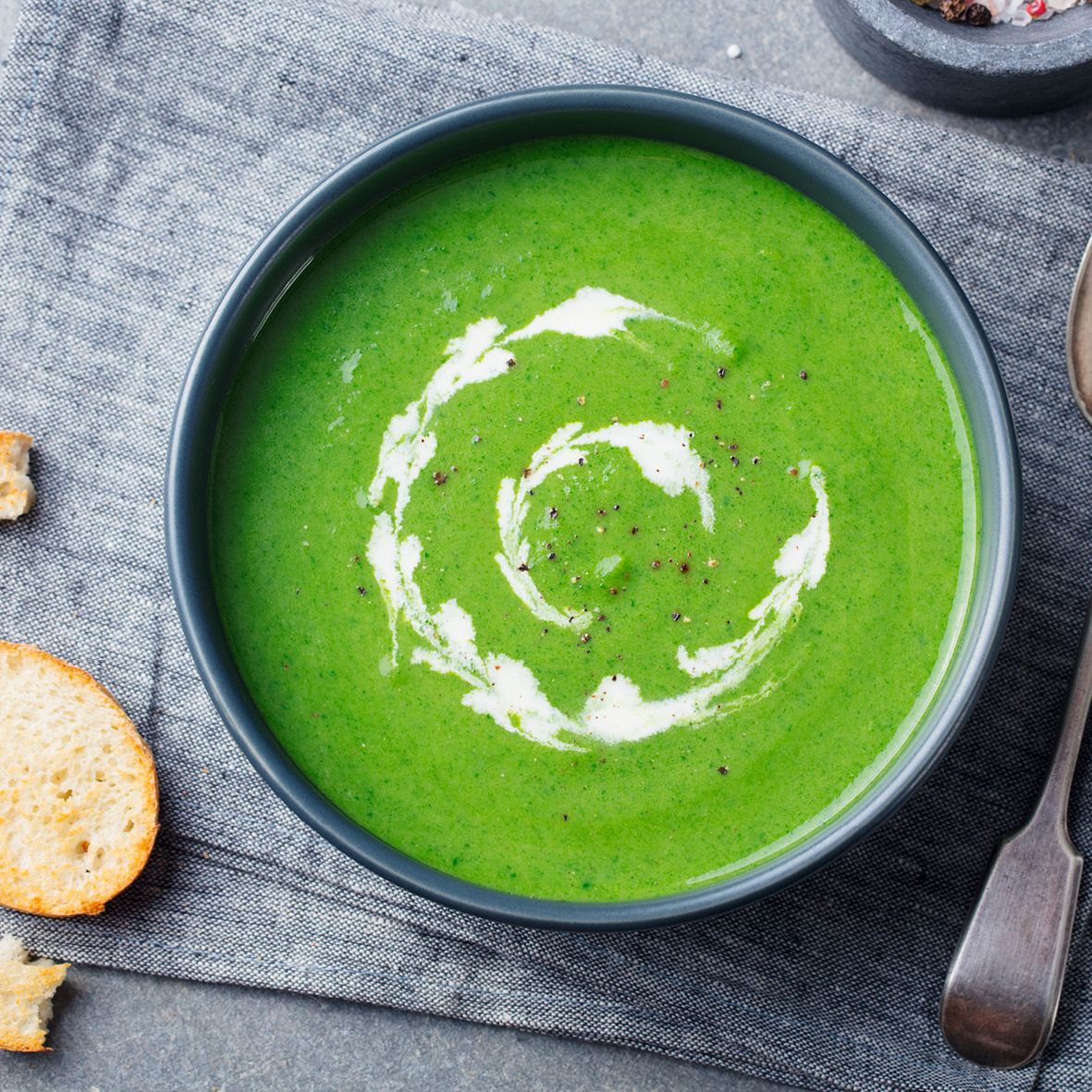 Broccoli and Cashel Blue Soup
Established in 1984, Cashel Blue® is the original Irish farmhouse cow's milk blue cheese. Its delicious taste is highlighted in this warming and hearty soup.
How long will it take?
20 minutes
What's the serving size?
Serves 4
---
What do I need?
28g butter
1 large onion, peeled and roughly chopped
2 medium potatoes, peeled and diced
600ml vegetable or chicken stock
420g broccoli
250g leek
200g celery
70g Cashel Blue
150ml fresh cream
Bunch fresh parsley, finely chopped
Sprig of thyme, finely chopped
How do I make it?
Place chopped onions in a saucepan with butter, cover with baking paper or foil and sauté while you prepare the potatoes. Add the potatoes to the onions, cover and sauté for a further 2 minutes.
Add the stock, bring to a simmer and cook for 5 minutes until potatoes are turning tender, then add chopped broccoli, celery and leeks. Season with salt and pepper. Cook for 5 minutes. Add the fresh herbs, and cook for a further 3 minutes - you are aiming to just cook but still maintain the freshness of the green vegetables.
Add fresh cream and Cashel Blue cheese and blend until smooth.
Serve immediately with a piece of Cashel Blue added to the top of the soup for extra texture, colour and flavour.
Recipe from Cashel Irish Farmhouse Cheesemakers
---
Share this recipe
---
More recipes like this