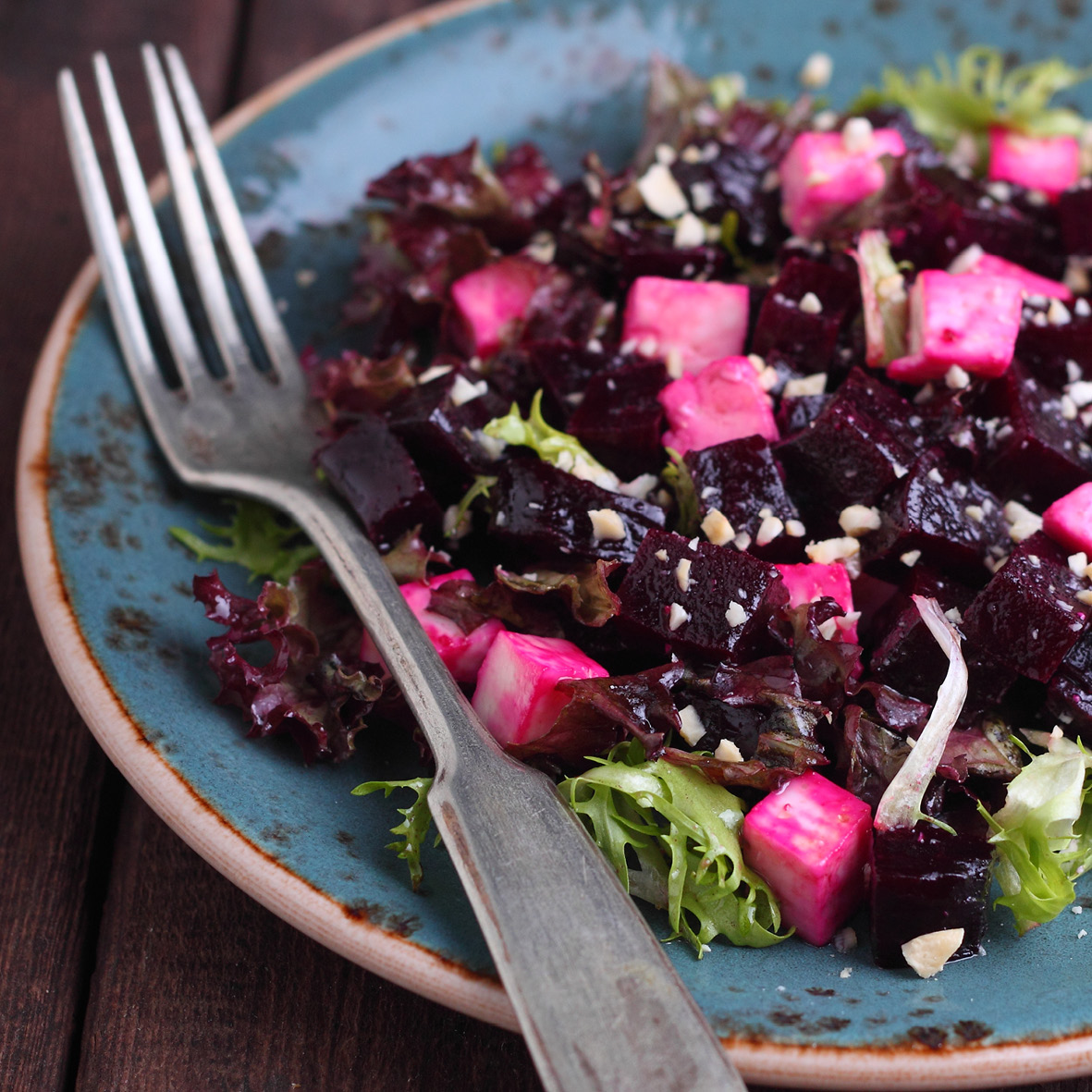 Beet salad with Fromager d'Affinois Petit
This salad features the luscious double-crème brie, Fromager d'Affinois. With its sweet, mild and buttery flavour it pairs perfectly with the earthy beetroot and pine nuts to make a delicious salad that can be enjoyed on its own or served alongside your favourite protein.
How long will it take?
40 minutes
What's the serving size?
Serves 4
---
What do I need?
8 cups Houston Farm Baby Mesclun
2 medium beetroot
125g Fromager D'affinois Petit, roughly chopped
½ cup toasted pine nuts
For the dressing
2 tbsp balsamic vinegar
1 tbsp extra virgin olive oil
½ tsp sugar
How do I make it?
Begin by preparing the beetroot. Wash the beets gently, being careful not to tear the skins. Place in a pan of warm water and bring to the boil, reduce heat and simmer until tender, approximately 20 to 30 minutes.
When the beets feel cooked but still firm, remove from the boiling water and place into an ice bath to cool.
Remove the skin from the beets using your hands (you may want to use gloves to protect your skin from staining). Cut the beetroot into cubes.
Toss mesclun leaves with beetroot, cheese and pine nuts.
Mix the ingredients for the dressing and pour over the salad just before serving.
---
Share this recipe
---
More recipes like this