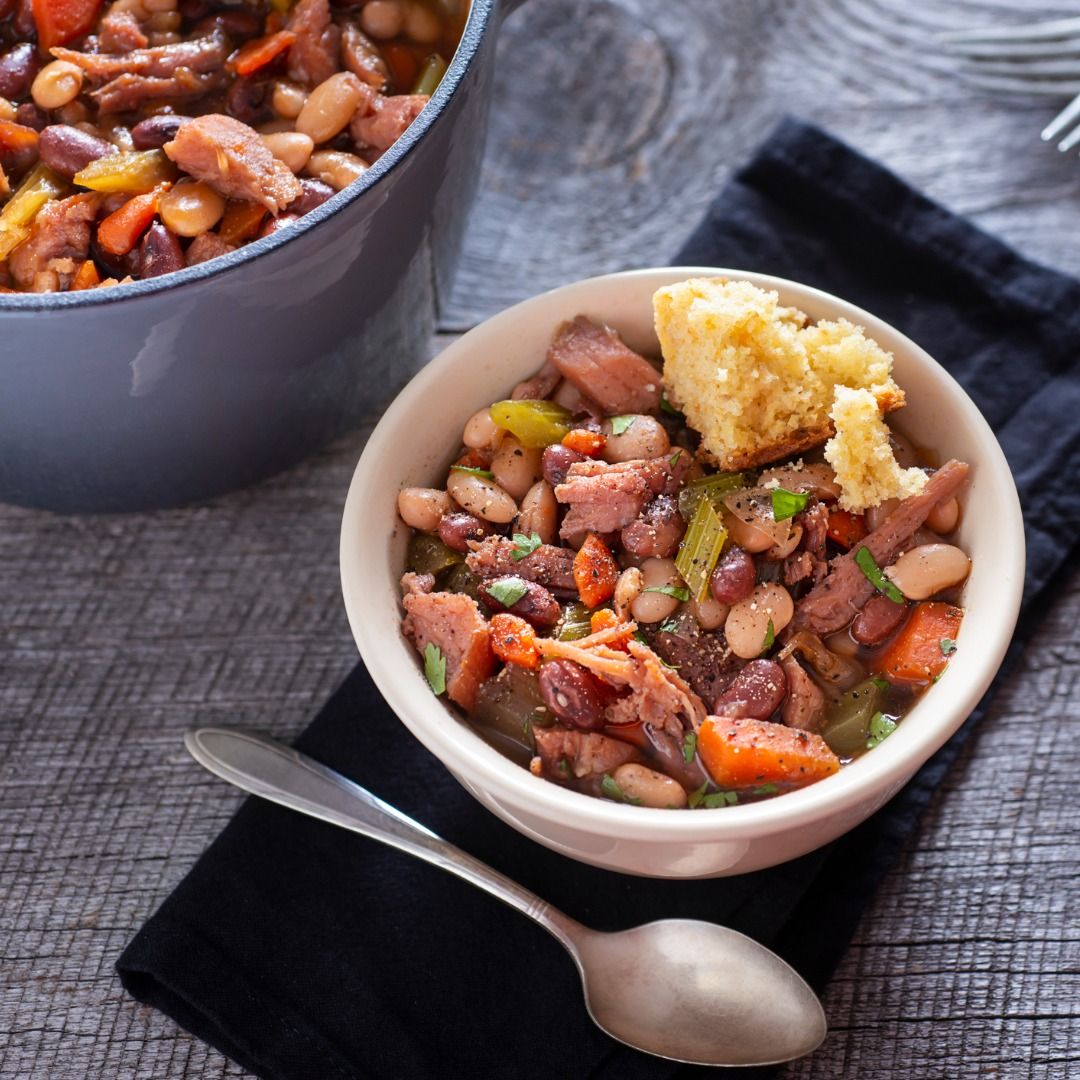 Smoked Ham Hock and Vegetable Soup
Absolutely packed with vegetables, this soup is a complete meal in a bowl. Hearty, warming, rich and filling, it is ideal for the cold weather.
How long will it take?
2 ½ hours
What's the serving size?
Serves 4
---
What do I need?
2 tbsp olive oil
1 brown onion, chopped
4 cloves garlic, minced
2 sprigs rosemary
2 bay leaves
1 large carrot, chopped
2 stalks celery, chopped
1 large potato, diced
500 g soup mix
1 litre beef stock
1 litre water
2 tbsp Dijon mustard
1 smoked ham hock, approx. 800 grams
¼ cup parsley, chopped
Salt and pepper to taste
How do I make it?
Heat olive oil in a large saucepan or soup pan over medium heat. Add onion, garlic, rosemary and bay leaves and cook, stirring for 3-4 minutes.
Add carrot, celery and potato and cook, stirring for a further 4 minutes. Add soup mix then pour in stock and water and add mustard. Bring soup to the boil and add ham hock, then reduce temperature to low. Cover pan and simmer for 1 ½ - 2 hours, or until the hock is tender and the meat is falling from the bone. Remove hock from pan, discard skin and remove meat from the bone. Chop ham and add it back to the pan with the parsley. Stir, taste, and season if desired, then serve.
---
Share this recipe
---
More recipes like this