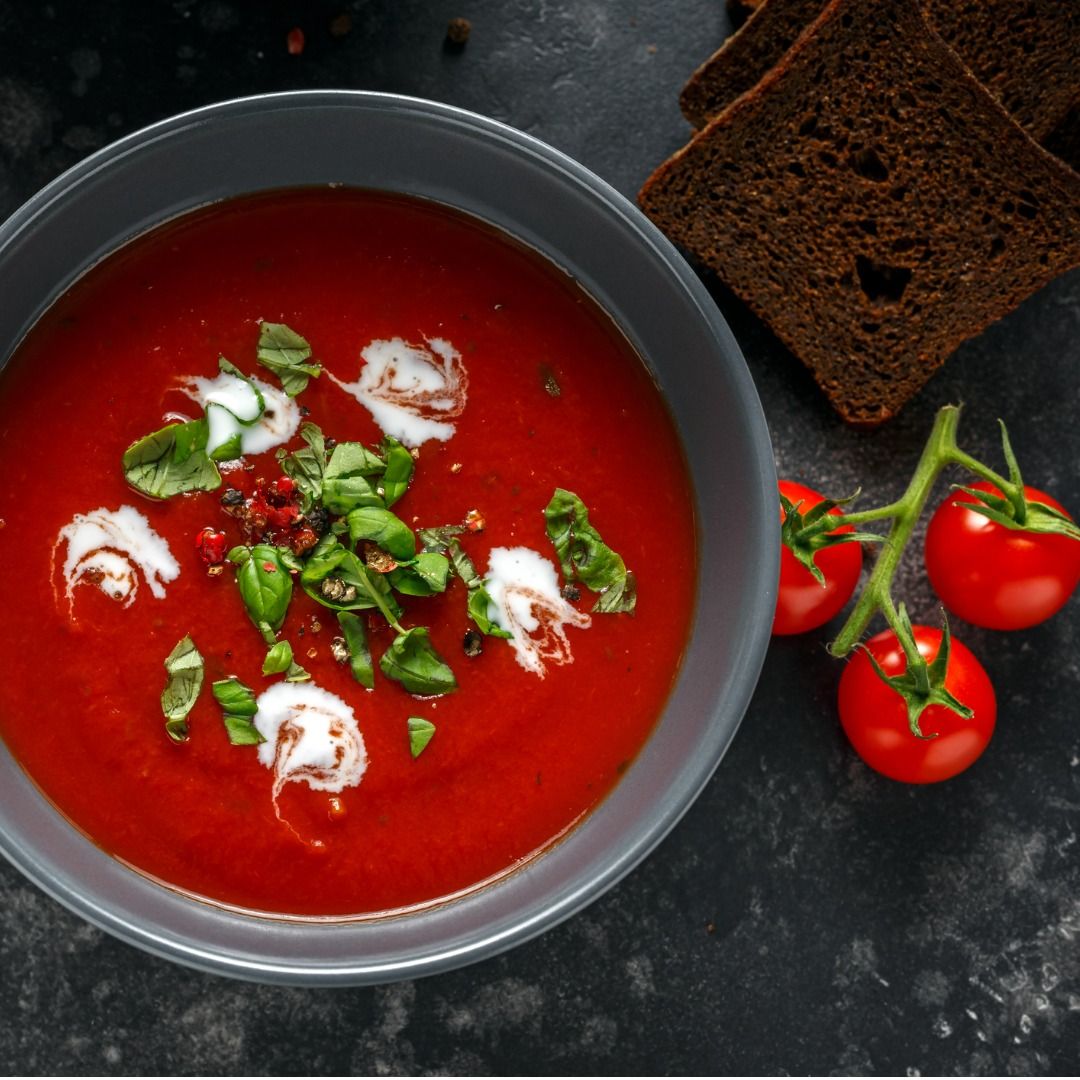 Roasted Truss Tomato and Basil Soup
This soup is bursting with flavour and goodness. With subtle hints of caramelisation from the roasted tomatoes and garlic, plus the bold flavour of caramelised onions, all balanced with fresh basil, this is a must-try.
How long will it take?
1 ¼ hours
What's the serving size?
Serves 4
---
What do I need?
1 ½ kg truss tomatoes, halved
8 cloves garlic, peeled
3 tbsp olive oil
Salt
Freshly ground black pepper
1 bunch basil, divided
Pinch of dried oregano
220 mL vegetable stock
400 mL can coconut cream, shaken
Cream, to serve (optional)
For the caramelised onions
½ tbsp olive oil
2 brown onions, thinly sliced
How do I make it?
Preheat oven to 200C.
Add tomatoes and garlic to a baking tray, drizzle with olive oil and season well. Roast for 45 minutes.
Meanwhile make the caramelised onions by adding olive oil to a saucepan over medium heat. Add onion and cook, stirring often until the onions are a deep golden colour, approximately 20 minutes.
Remove tomatoes and garlic from the oven and set aside to cool for 5 minutes. Add them to the bowl of a food processor with caramelised onions and a handful of basil leaves and blitz until smooth.
Pour tomato mixture into a large saucepan over low heat. Add vegetable stock and oregano and stir well to combine. Heat gently for 5 minutes, then pour in the coconut cream and stir to combine. Increase heat and bring to a gentle simmer for 5 minutes, then serve garnished with cream (if desired) and basil leaves.
---
Share this recipe
---
More recipes like this