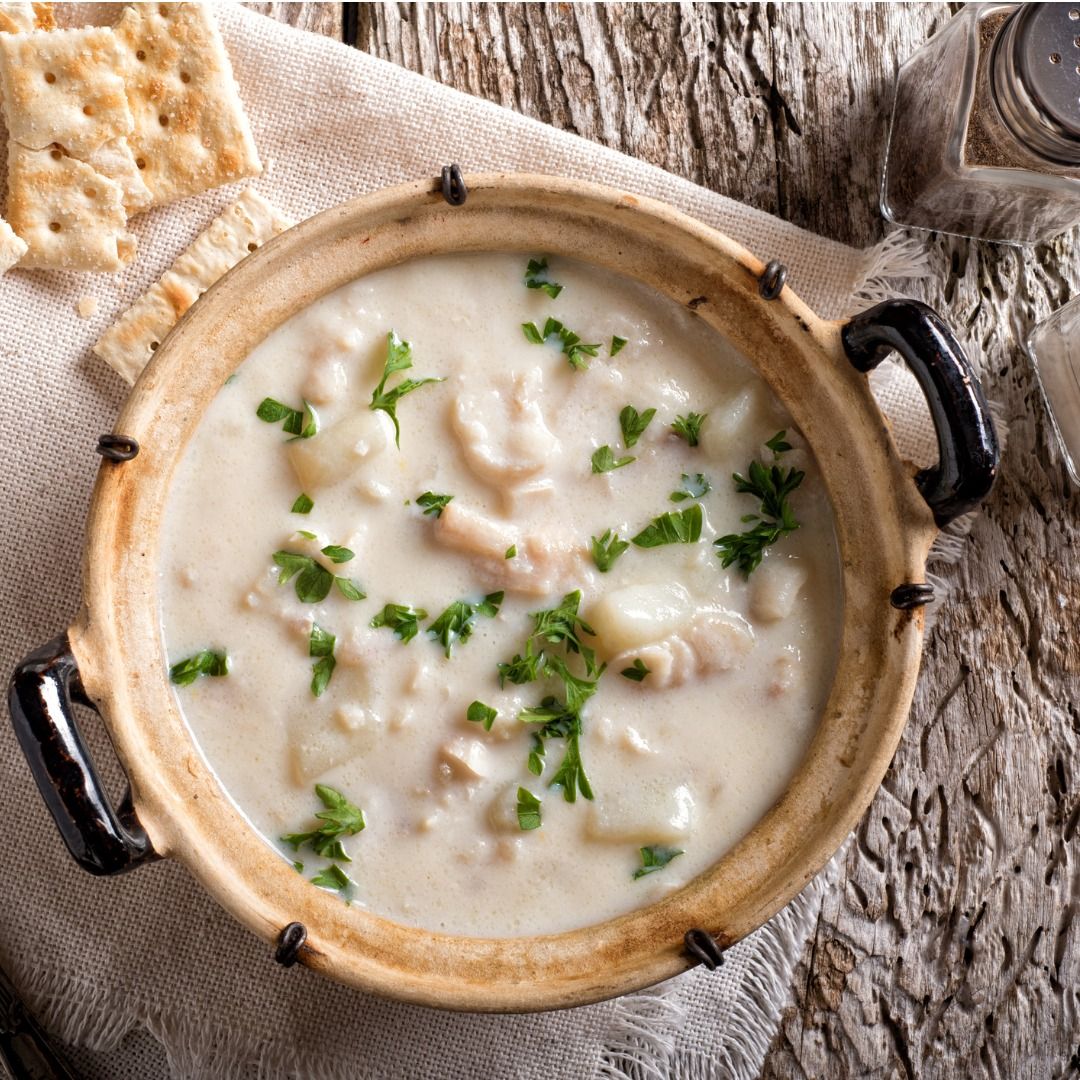 Creamy Perch Chowder
Creamy and delicious, this chowder is table ready in 45 minutes, making it ideal for a winter weeknight dinner. A versatile recipe, you can add extra vegetables – celery, corn, carrot, or any other veggies you have on hand. If you want to add another layer of flavour, try adding some chorizo or smoked sausage to the chowder.
How long will it take?
Serves 6
What's the serving size?
45 minutes
---
What do I need?
3 tbsp unsalted butter
1 large brown onion, chopped
¼ cup plain flour
1 tsp smoked paprika
700 g waxy potato variety, peeled and diced
½ tsp salt
1 litre fish or vegetable stock
½ cup dry white wine
Freshly ground black pepper
700 g ocean perch, cut into chunks
2 cups cream
¼ cup chopped parsley, plus extra to garnish
How do I make it?
Melt butter in a large heavy-based saucepan over medium heat. Add onion and cook until translucent. Add flour and paprika and cook for 2 minutes.
Add potatoes and salt, then pour in stock and wine and a good grind of black pepper. Bring to a boil, then reduce heat to a simmer and cook for 15 minutes or until the potatoes are tender.
Add perch and cream and simmer for a further 10 minutes, then turn off heat and stir in chopped parsley. Taste and adjust seasoning if needed.
Serve in bowls with extra parsley sprinkled on top.
---
Share this recipe
---
More recipes like this