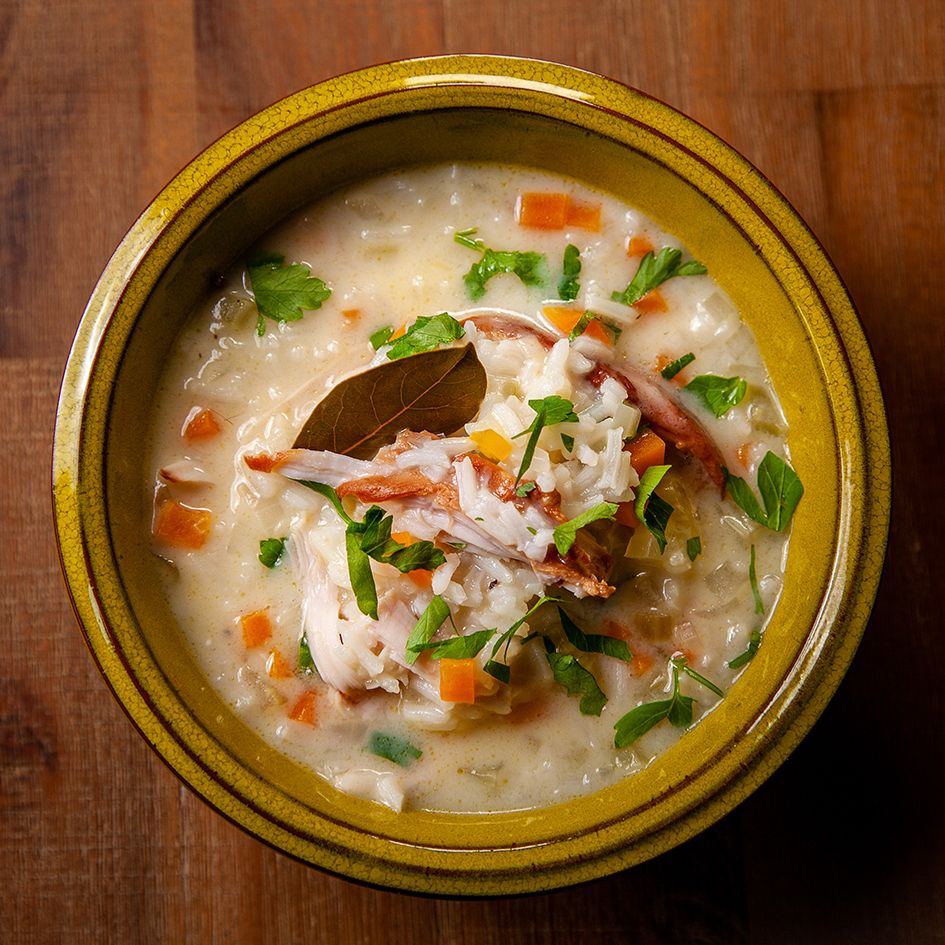 Avgolemono (Greek Lemon Chicken Soup)
A Greek classic, Avgolemono is a hearty, fragrant and comforting chicken soup. We've made some adjustments to the traditional recipe so that you can make it at home for a weeknight dinner in just over half and hour. We used barbecued chicken breasts for our soup to make preparation even simpler.
How long will it take?
35 minutes
What's the serving size?
Serves 4
---
What do I need?
1 tbsp olive oil
1 cup celery, finely chopped
1 cup carrots, finely chopped
½ brown onion, finely chopped
2 cloves garlic, finely chopped
8 cups low-salt chicken stock
2 bay leaves
1 cup long-grain rice
Salt and pepper
2 cooked chicken breasts, shredded
1/3 cup lemon juice
2 large free range eggs
Parsley to garnish
How do I make it?
In a large saucepan heat olive oil over medium heat. Add celery, carrot, onion and garlic and sauté for 5 minutes.
Add chicken stock and bay leaves and increase heat to high. When the liquid is boiling add rice and a generous pinch of salt and pepper. Reduce heat to medium-low and simmer for 20 minutes or until the rice is cooked. Stir through shredded chicken.
In a medium bowl, whisk together lemon juice and eggs. Continue whisking while adding 1 cup of the soup liquid. When combined, stir the egg mix into the soup and simmer for another minute. Remove from heat and serve garnished with parsley.
---
Share this recipe
---
More recipes like this