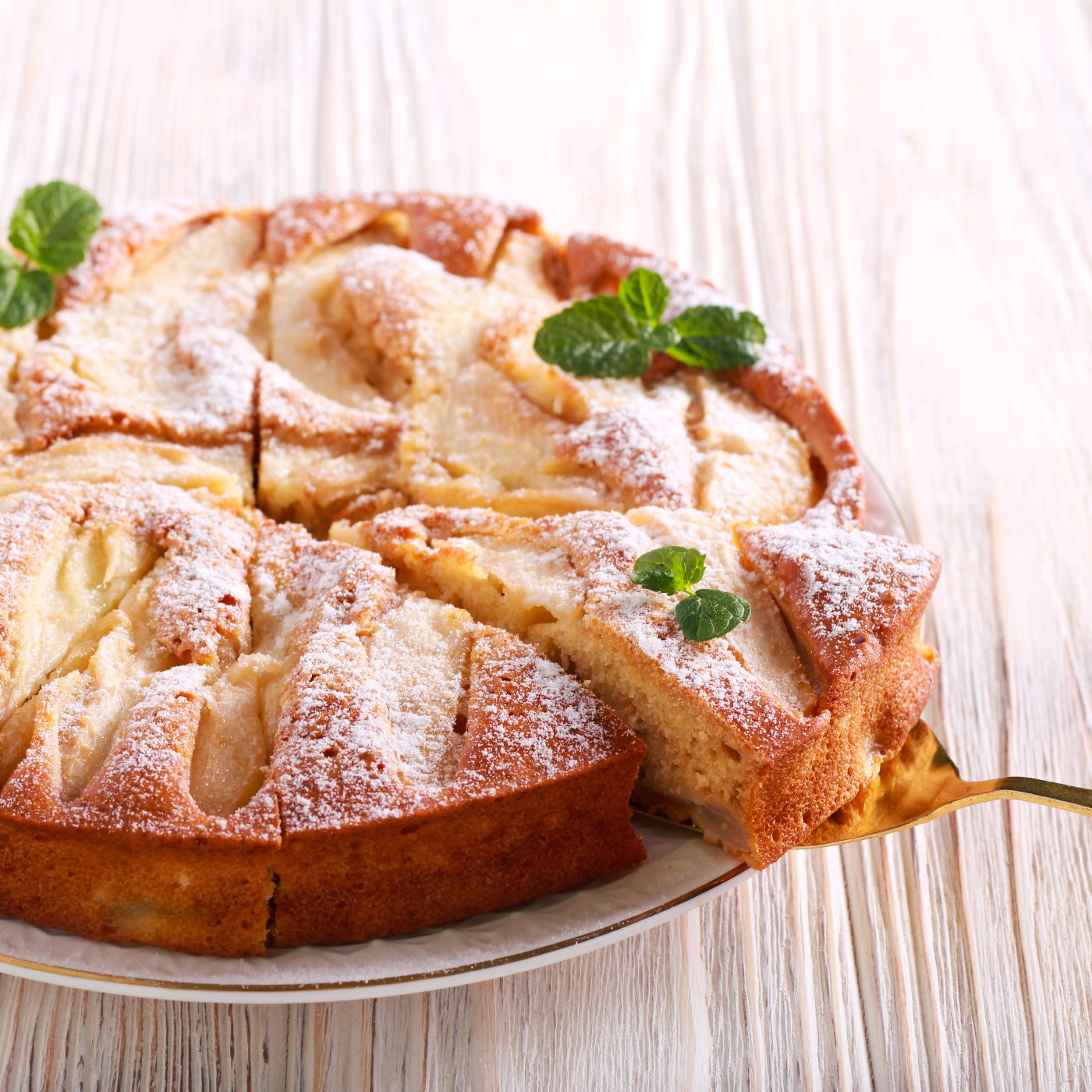 Rustic Pear and Lemon Cake
This rustic cake is fabulously quick and uncomplicated to make and it tastes divine. You can enjoy this cake cool, or it is also delicious served warm with some crème fraiche.
How long will it take?
45 minutes
What's the serving size?
Serves 6
---
What do I need?
3 pears
50 g unsalted butter, melted
Juice of 2 lemons
Rind of 1 lemon, finely grated
½ tsp ground ginger
85 g self raising flour
75 g caster sugar
2 eggs, lightly beaten
Pinch of salt
Icing sugar, for dusting
How do I make it?
Preheat oven to 180C.
Grease and line a 20-centimetre cake tin.
Peel and core the pears, and cut into medium-sized chunks. Add to a bowl with lemon juice and rind.
Combine flour, sugar, ginger and salt together in a separate bowl. Pour in eggs and butter and stir to combine, then add in the pears, juice and rind and fold through the mixture.
Pour into the prepared cake tin and bake for 30 minutes or until a skewer inserted comes out clean.
Dust with icing sugar before serving.
---
Share this recipe
---
More recipes like this