Make a week of lunches in one hour
All you need is a shopping list with a few basic ingredients and an hour in the kitchen to prepare five easy, healthy lunches for the week ahead.
As any parent of school-aged children will attest, mornings can be an absolute nightmare. Trying to drag (sometimes literally) the kids out of bed and into school uniforms is hard work. Then you have to scramble to pack their lunch and try to make it healthy and nutritious but at the same time interesting enough for them to actually eat. This morning routine can leave you feeling positively exhausted all before 8am. The good news is that it doesn't have to be that way. We've got some great ideas that will make mornings easier. All you need is a shopping list with a few basic ingredients and an hour in the kitchen to prepare five easy, healthy lunches for the week ahead.
Step 1
Shop! You need to make a list and hit your local Hill Street for the following ingredients:
Grapes
Raspberries
Strawberries
Oranges
1 lemon
Cherry tomatoes
Lettuce
Celery
Red capsicum
Salsa
Pita bread pockets
Small bag tortilla chips
Blanched slivered almonds (optional)
Small bag of cashews (optional)
Wholemeal cracker biscuits
Mayonnaise
Salad dressing
Peanut butter or Philadelphia cream cheese
Favourite dip / spread
Raisins
Hummus
Chicken breasts
Cheddar cheese
Dark chocolate
Dark chocolate chips
Note: swap or add other fruit and vegetables to your shopping list that your children like to add to their lunchbox
If your school has a no-nut policy, leave them out or swap them for sunflower or pumpkin seeds, and the peanut butter for Philadelphia cream cheese
Step 2
Prep! Now it's time to get all the ingredients ready for assembly
Start with the fruit and veg. Wash and dry everything.
Chop one stalk of celery finely for your chicken salad and chop the rest into sticks big enough for spreading / dipping with dip
Quarter a few cherry tomatoes and leave the rest whole
Dice the red capsicum
Tear the lettuce into bite-sized pieces
Peel and segment the orange
Separate the grapes into small bunches
Shred half the cheese and cut the rest into cubes, roughly the same size as the cherry tomatoes
Break the dark chocolate into squares
Cook the chicken breasts. Put aside 2 cups for chicken salad and cut the rest into small cubes.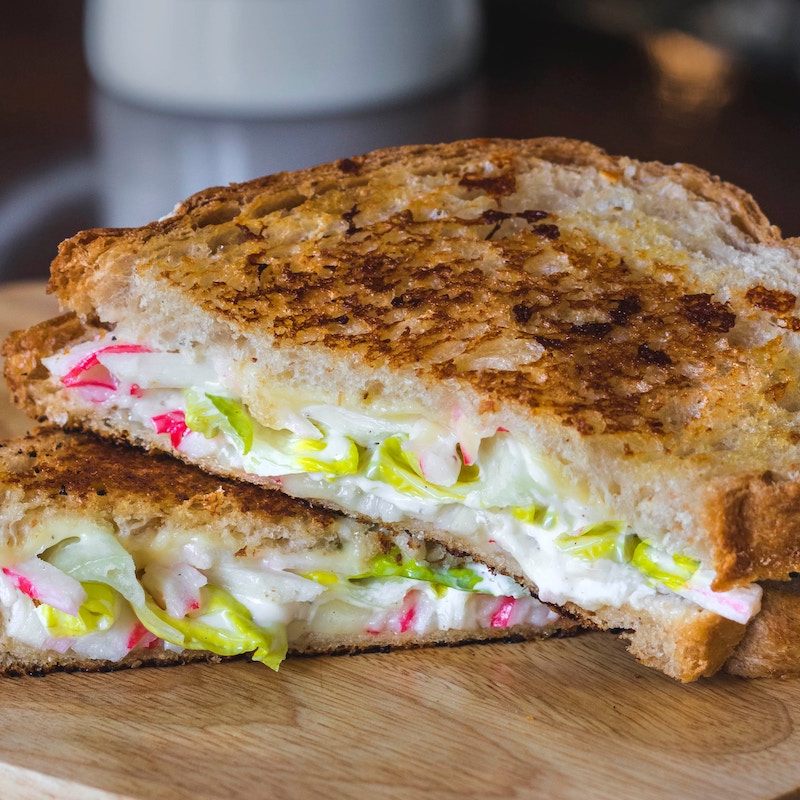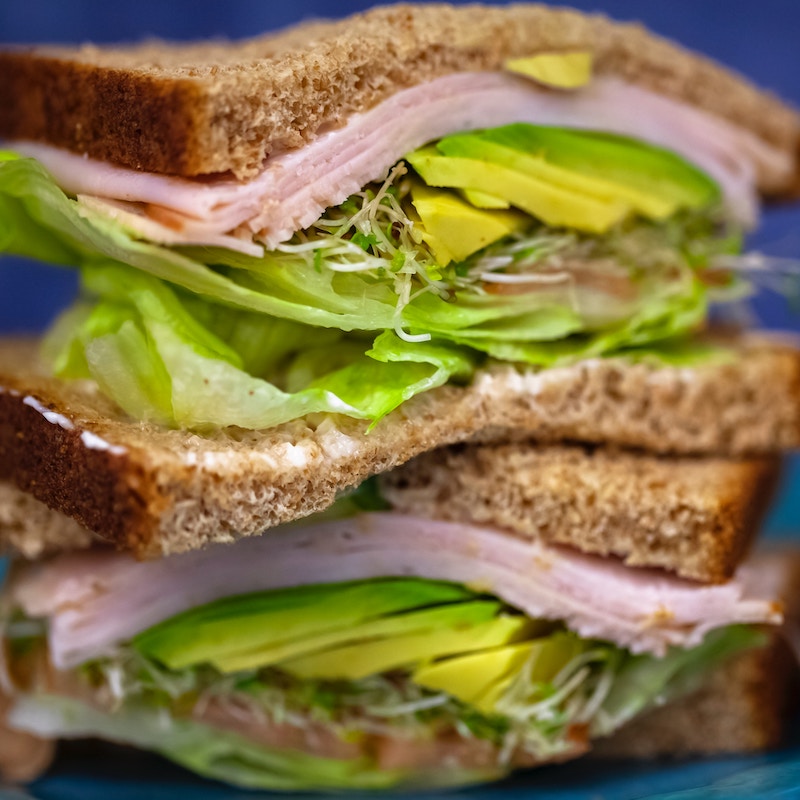 Step 3
Assembly! This is the part where it all comes together
Line up your prepared ingredients and containers/lunchboxes
For the chicken salad, combine 2 cups of chopped, cooked chicken with ½ cup mayonnaise, 1 tablespoon of lemon juice, ½ cup almonds (optional) and 1 stalk of chopped celery in a bowl and season with salt and pepper to taste
Chicken salad Monday
Pack chicken salad (see recipe above) and wholemeal crackers
Spread celery sticks with peanut butter or Philadelphia cream cheese and sprinkle with raisins or alternatively serve with dip of your choice
Place a chocolate chip inside some of the raspberries for a special surprise
Salad Tuesday
Make a salad of lettuce, cubed chicken, oranges and cashews (optional) and dress with favourite dressing.
Add wholemeal cracker biscuits spread with peanut butter or favourite spread
Make a fruit salad of strawberries and raspberries
Pita Pocket Wednesday
Stuff a pita with hummus, chicken, cheddar, lettuce, tomatoes and capsicum.
Add dark chocolate squares, orange slices and a bunch of grapes
Taco salad Thursday
Chicken cubes, shredded cheese, lettuce, cherry tomatoes and tortilla chips
Salsa for dipping
Grapes
Cherry tomato and cheddar kebab Friday
Make skewers with cubed cheddar and cherry tomatoes (skewers are not recommended for very young children)
Add celery sticks and hummus for dipping
Make a trail mix of raisins, nuts (optional) and chocolate chips
---
Share this featured content
---