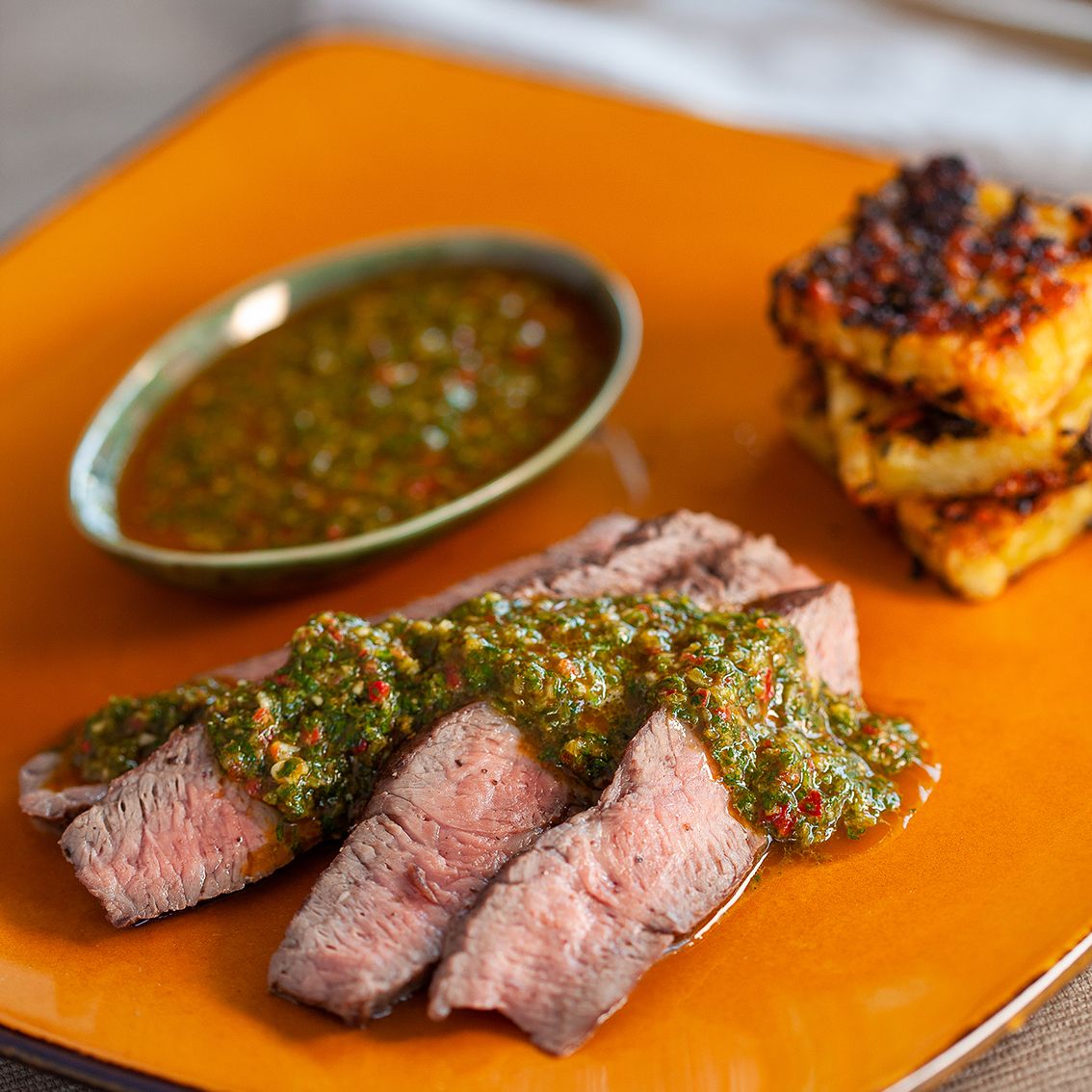 Tas Ag Co. Rump Steak with Chimichurri and Waffle Cut Potatoes
Tas Ag Co. regenerative beef is tackling climate change and carbon emissions using holistic farming practices. We've taken their fabulous rump steak and created a recipe that is going to become a family favourite.
How long will it take?
1 hour
What's the serving size?
Serves 4
---
What do I need?
For the Rump Steak
4 medium Tas Ag Co. rump steaks, approx. 1kg
1 cup parsley leaves, tightly packed
½ cup coriander leaves, tightly packed
1 long red chilli, deseeded and finely chopped
4 cloves garlic
½ tsp paprika
Salt and pepper
½ cup olive oil
¼ cup lime juice
For the Waffle Cut Potatoes
4 large potatoes, peeled
1/3 cup unsalted butter, melted
2 tbsp fresh parsley, chopped
1 clove garlic, minced
2 tbsp grated parmesan
Pinch of salt
Pinch of black pepper
How do I make it?
Preheat oven to 200C.
Line a baking tray with baking paper.
Combine melted butter, parsley, garlic, parmesan, salt and pepper in a small bowl.
Use a knife to cut potatoes into slices about 1 centimetre thick. Trim the sides off the potatoes so that you end up with a square shape. Carefully cut slits into the potato being careful not to cut all the way through to the bottom. Rotate potato 90 degrees and repeat so that you end up with a waffle pattern. Repeat with remaining potato slices.
Place potato slices onto the baking tray and brush with the butter and parsley mixture. Flip to butter the other side. Bake in the oven for 20 minutes, then brush all over with more butter. Return to oven for a further 20 minutes and cook until golden brown and crisp.
While potatoes are cooking, prepare the steaks and chimichurri.
Season steaks with a splash of olive oil and a pinch of salt and pepper.
Add parsley, coriander, chilli, garlic, paprika, salt, pepper, olive oil and lime juice to a food processor and blend until well combined.
Heat a grill plate over high heat and add steaks. Cook to your liking and then remove from heat and leave to rest for at least 5 minutes.
Serve steaks with chimichurri sauce and waffle cut potatoes.
---
Share this recipe
---
More recipes like this